Dear Montreux Homeowner
As a resident of Montreux for over 5 years, I know just how wonderful our neighborhood is, and therefore how appealing it is to buyers looking for their next home.
If you're considering selling your home in Montreux, or are just curious about it's value, simply email me your address and I will provide a complimentary, no-obligation Value Market Analysis.
In the meantime, here are some of the latest sales statistics* for our neighborhood.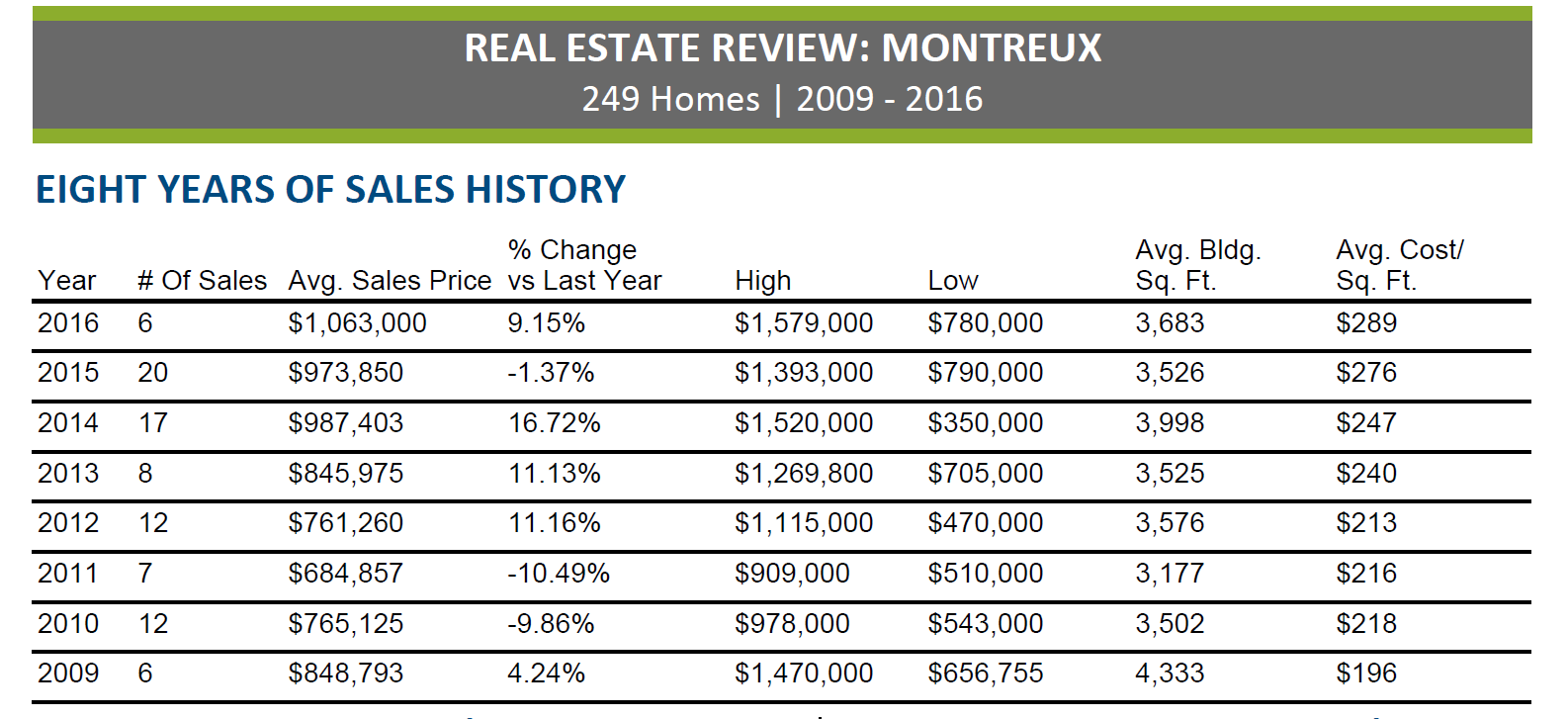 *Statistics courtesty of CW Title,July 2016. Does not reflect Active or pending sales, or sales that have closed since July 2016.