I don't know about anyone else, but following last night's Halloween festivities, it feels like there's not enough coffee in the world to get me going this morning.  Being British, Halloween has never been a big deal for me, but as they say 'When in Rome'.  After 10 years living stateside I have to confess it's my least favorite celebration of the year – especially as a parent.  My kids are just so overexcited for so long, there's always costume drama, it's a late night (always fun on a week night) and then there's the candy hangover to deal with.  To say I'm feeling sluggish today is an understatement.
But here's a little Hump Day Trivia that certainly shocked me – and made me oh so grateful for today's low interest rates.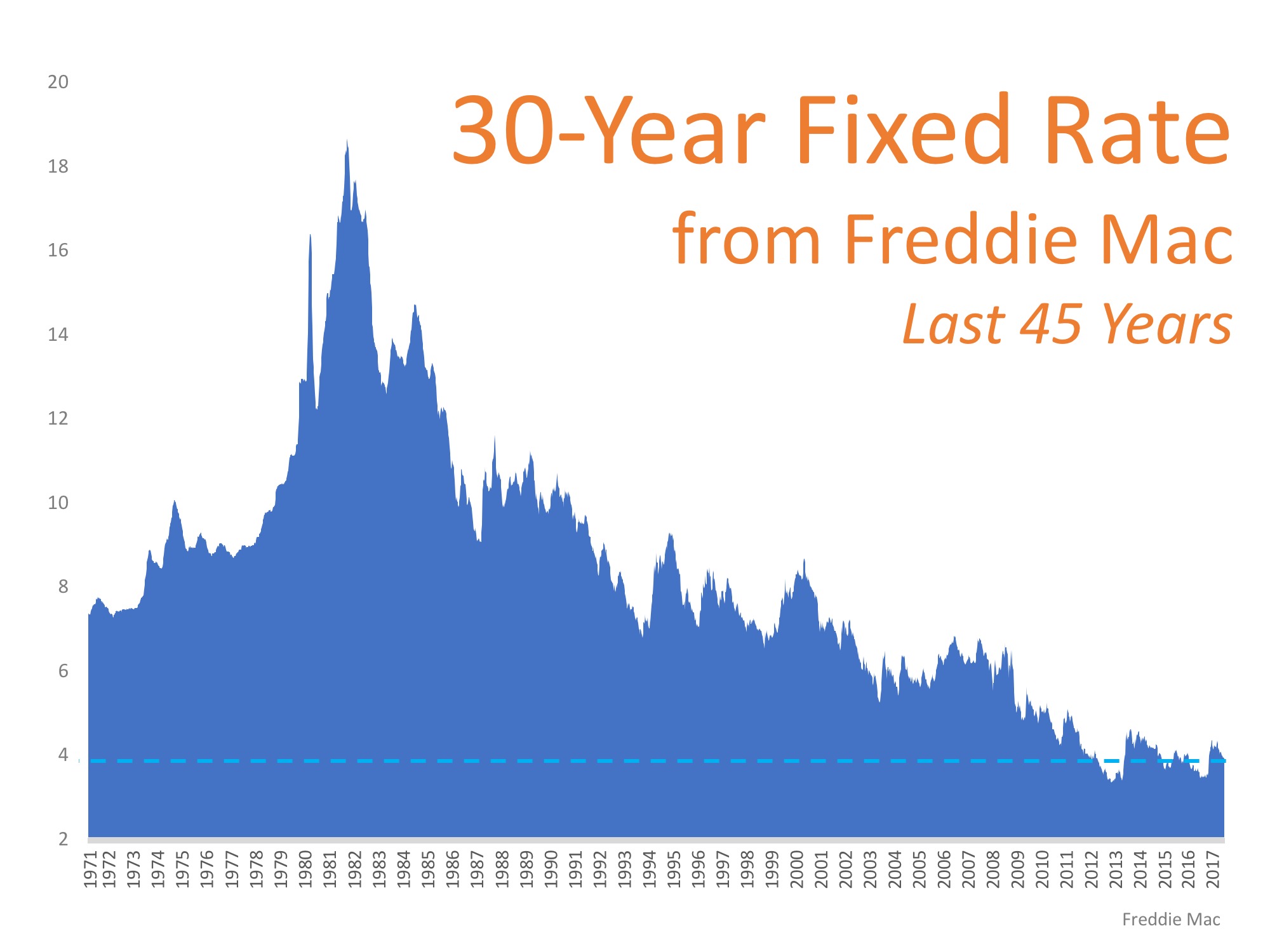 It was about this time in 1981 that interest rates reached their all time high – of a shocking 18.65%.  Today's buyers balk at it going above 4%, having seen lows in the high 3's for much of the year. Can you imagine 18%!!  Here's some numbers that will force you throw down your left over Milky Ways in horror!
Based on today's median house price of $853,000, and a 20% down payment, you'd be paying $10,646 per month for your mortgage. And that's not including taxes and insurance.  Add those in, and monthly payments would add up to $11,446. Wow – that's a number I can't even comprehend.  To put it into even greater perspective: Lenders only like to see mortgage payments of approximately one third of your total net monthly income, so we'd all need to be bringing home the bacon to the tune of over $30,000 per month.  It's just not going to happen!
So while there's much of the 80's I'm grateful for (Madonna, George Michael and The Eurythmics to name just some of my musical heros), I very happy that we've not seen the interest rates that came with the wonderful music and equally shocking fashions.
Fast forward to today: As I said interest rates are currently hovering around 4%.  Economists are predicting that to hold steady in the short term, but are expected a rise to closer to 5% in 2018. This has the potential of slowing down the current double digit price growth we are experiencing – which could be a good thing.