Buying a house can be scary – especially when you don't know the facts.
If owning a home is one of your dreams, but you've convinced yourself you wouldn't quality for financing, it could be time to think again. Here are the most common myths that prevent buyer's from pursuing their home owning dreams.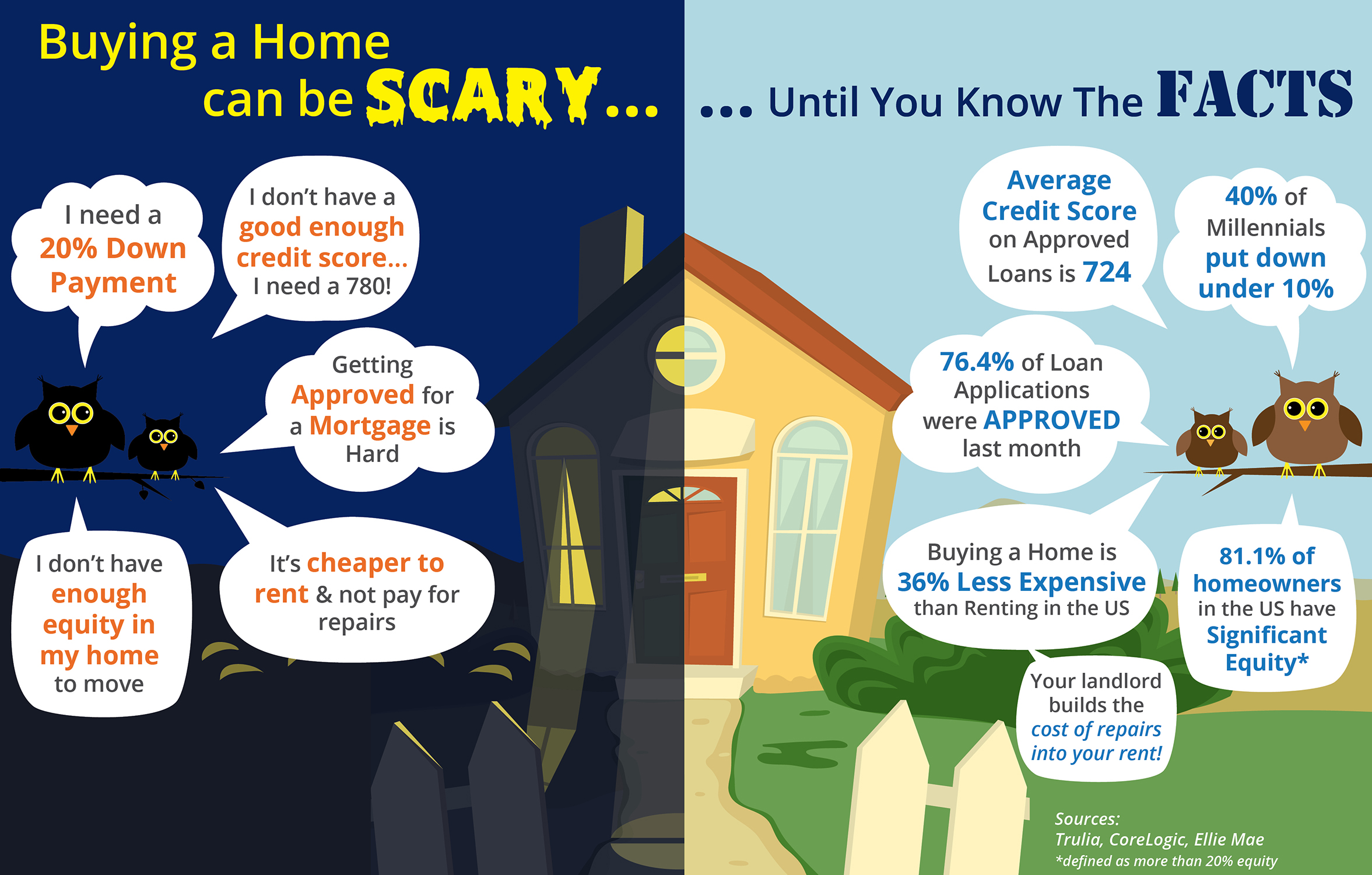 Key takeaways:
Credit scores of 780 or above and 20% down payment are not key criteria.  Here are the facts:
40% of millennials who purchased homes this year have put down less than 10%.  FHA and VA loans require even less. And if either your or your partner have served in the military, you may qualify for a VA loan.
76.4% of loan applications were approved last month.
The average credit score of approved loans was 724 in September.