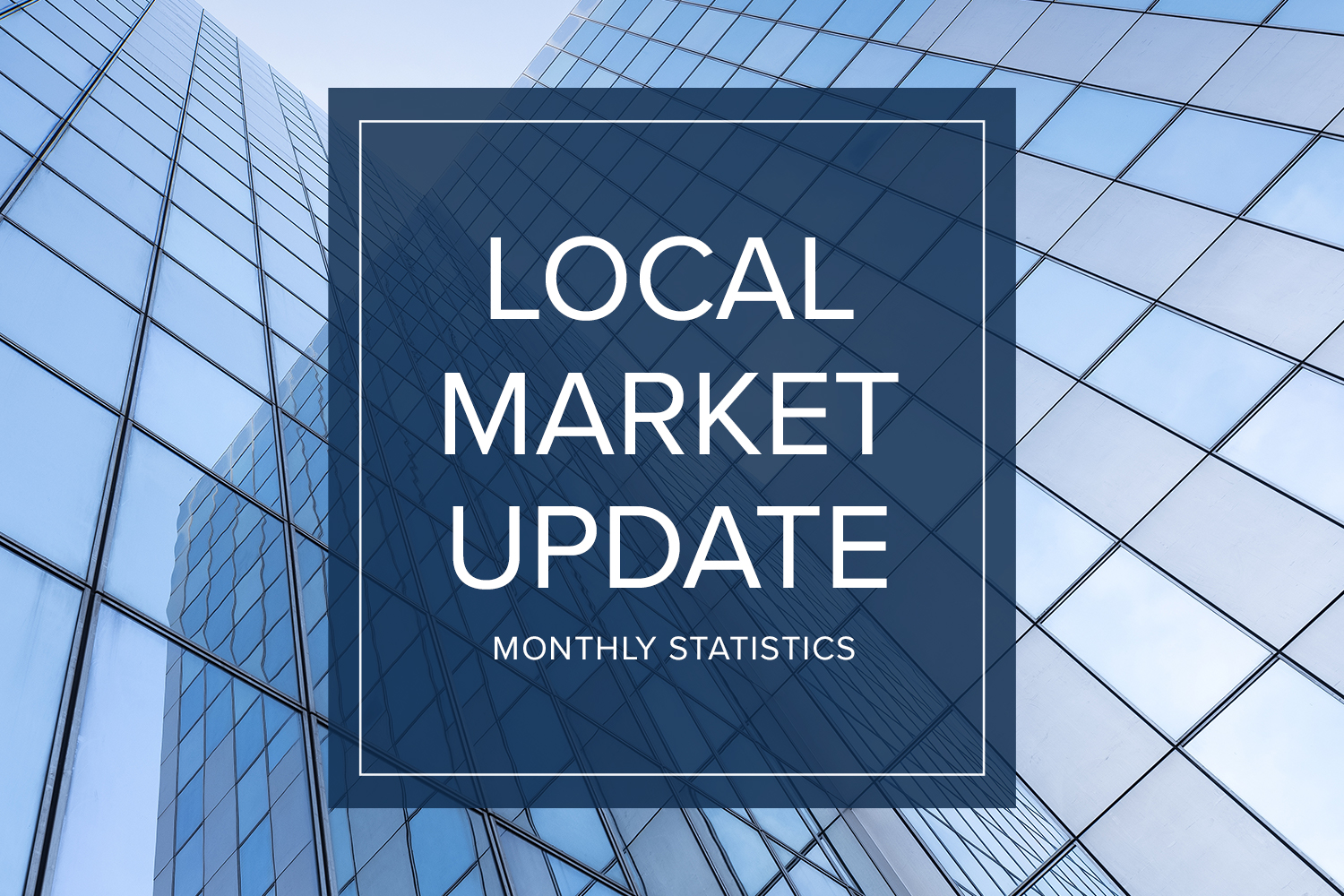 While the pace of daily life may seem slow right now, the
local real estate market has had an unusually busy summer. The number of
new listings in July was up, sales increased, and home prices followed
suit.
• While overall inventory is at historic lows, more sellers put their homes on
the market. New listings of single-family homes in King County jumped more than
25% from a year ago. Snohomish County saw a 7% increase in new listings.
• Pent-up buyer demand fueled sales activity in July. The number of pending
sales was up 17% over a year ago in King County, and up 13% in Snohomish
County.
• With buyers snapping up new listings as soon as they hit the market, total
available inventory dropped to a 10-year low for the month.
• The lack of inventory is benefiting sellers, and multiple offers are now common
at every price point. As a result, single-family home prices rose 7% in King
County and 15% in Snohomish County.
The charts below provide a brief overview of market activity. If you are interested in more information, every Monday Windermere Chief Economist Matthew Gardner provides an update regarding the impact of COVID-19 on the US economy and housing market. You can get Matthew's latest update here.
EASTSIDE
KING COUNTY
SEATTLE
SNOHOMISH COUNTY
VIEW FULL SNOHOMISH COUNTY REPORT
---
This post originally appeared on GetTheWReport.com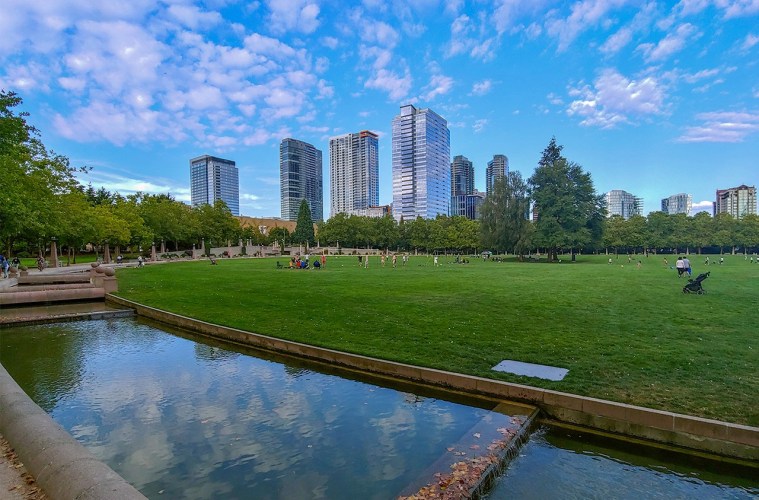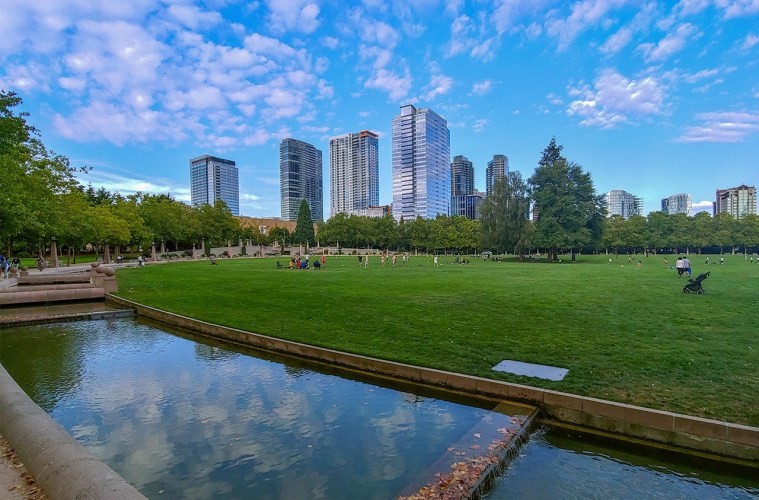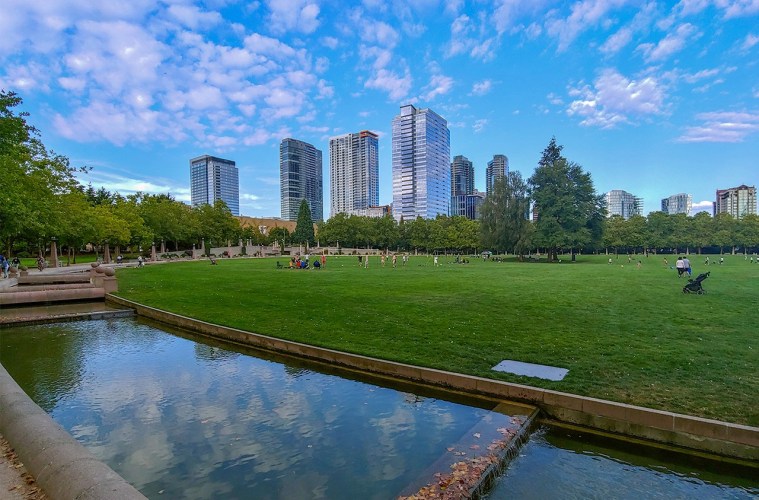 Once again, Seattle is attempting to leverage a tax on big businesses in the city, potentially ruffling the feathers of some of the city's corporate behemoths. On Monday, July 6, the city council passed its latest big business tax proposal titled "JumpStart Seattle." This might just be the last straw for Amazon, according to Windermere's Chief Economist, Matthew Gardner.
If enacted, the proposal will raise over $200 million a year for the city. It will generate revenue through a tiered system of taxation on companies with payroll expenses over $7 million, although the tax only applies to the salaries of higher income employees. Employers in the lowest bracket will be taxed 0.7% of annual salaries between $150,000–$399,999, and 1.7% of annual salaries exceeding $400,000. The city has devised a separate tier for companies with annual payroll expenses over $1 billion, likely designed specifically with Amazon in mind. Employers in this tier will be taxed 1.4% of annual salaries between $150,000–$399,999, and 2.4% of annual salaries exceeding $400,000.
The tax is similar to the proposed head tax that was passed and quickly repealed by Seattle in 2018 due to the same fears of driving business out of the city. Initially, the proceeds from the new tax will be used to address needs related to coronavirus, but eventually the funds will be directed toward addressing homelessness and housing issues in Seattle.
The problem with the new tax, according to Gardner, is that it wasn't applied regionally.
"As much as these [taxes] might make sense, they need to be applied on a regional, not citywide basis," Gardner told KIRO Radio host Dave Ross.
By not coordinating the tax with nearby cities like Redmond and Bellevue, Seattle has only further incentivized Amazon to grow investments in new hubs outside of the city. Notably, after the near-miss with the head tax of 2018, Amazon moved many of its employees and operations to nearby Bellevue in 2019.
Gardner doesn't approve of Seattle's attempt to autonomously grapple with this issue. "All it does is it functions to push people out," he said.
According to CNBC, in June 2020 Amazon announced it would lease 111,000 square feet of workspace for employees in Redmond. Bellevue, meanwhile, is to be the site of a newly built 43-story tower for Amazon operations.
While Amazon hasn't made any official announcements regarding its plans for future operations in the region since the new tax was passed, Gardner expects we'll be hearing from them soon. "I think there's no doubt that we're going to hear several announcements over the next couple of weeks of some massive expansion by Amazon into Bellevue."
Though the tax will likely go into effect in 2021, it will not begin collecting money until 2022. Until then, it's anyone's guess whether Seattle can entice Amazon to stay put, or if the allure of lower taxes on the Eastside will see Amazon relocating for good.
---
This post originally appeared on GettheWReport.com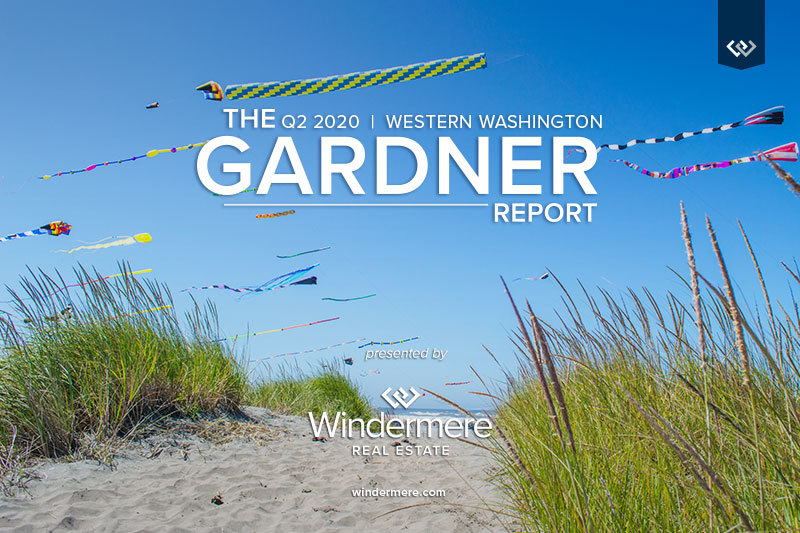 The following analysis of the Western Washington real estate market is provided by Windermere Real Estate Chief Economist Matthew Gardner. We hope that this information may assist you with making better-informed real estate decisions. For further information about the housing market in your area, please don't hesitate to contact your Windermere agent.
---
REGIONAL ECONOMIC OVERVIEW
It appears as if the massive COVID-19 induced contraction in employment that Washington State — along with the rest of the nation — experienced this spring is behind us (at least for now). Statewide employment started to drop in March, but April was the real shock: total employment dropped almost 460,000 between March and April, a decline of 13.1%. However, this turned around remarkably quickly, with a solid increase of 52,500 jobs in May. Worthy of note is that, in May alone, Western Washington recovered 43,500 of the 320,000 jobs that were lost in the region the prior month. Although it is certainly too early to categorically state that we are out of the woods, the direction is positive and, assuming we respect the state's mandates regarding social distancing and mask wearing, I remain hopeful that Washington will not have to re-enter any form of lockdown.
HOME SALES
There were 17,465 home sales during the second quarter of 2020, representing a drop of 22.2% from the same period in 2019, but 30.6% higher than in the first quarter of this year.
The number of homes for sale was 37% lower than a year ago, but was up 32% compared to the first quarter of the year.
Given COVID-19's impacts, it's not surprising that sales declined across the board. The greatest drops were in Whatcom and King counties. The smallest declines were in Grays Harbor and Cowlitz counties.
Pending sales — a good gauge of future closings — rose 35.7% compared to the first quarter of the year, suggesting that third quarter closings will grow as well.
HOME PRICES
Home-price growth in Western Washington rose by a relatively modest 3.5% compared to a year ago. The average sale price in the second quarter was $559,194.
Compared to the same period a year ago, price growth was strongest in Grays Harbor County, where home prices were up 14.3%. Clallam County also saw a double-digit price increase.
It was interesting to note that prices were up a significant 6.6% compared to the first quarter. This suggests that any concern regarding negative impacts to home values as a function of ​    COVID-19 may be overblown.
I will be watching for significant price growth in less urbanized areas going forward. If there is, it may be an indication that      COVID-19 is affecting where buyers are choosing to live.
DAYS ON MARKET
The average number of days it took to sell a home in the second quarter of this year matched the second quarter of 2019.
Across the entire region, it took an average of 40 days to sell a home in the second quarter. I would also note that it took an average of 14 fewer days to sell a home than in the first quarter of this year.
Thurston, King, Pierce, and Snohomish counties were the tightest markets in Western Washington, with homes taking an average of only 17 days to sell. All but two counties, Grays Harbor and Cowlitz, saw the length of time it took to sell a home drop compared to the same period a year ago.
Market time remains well below the long-term average across the region. This is due to significant increases in demand along with the remarkably low level of inventory available.
CONCLUSIONS
This speedometer reflects the state of the region's real estate market using housing inventory, price gains, home sales, interest rates, and larger economic factors.
What a difference a quarter makes! Given that demand has reappeared remarkably quickly and interest rates remain historically low, it certainly remains a seller's market and I don't expect this to change in the foreseeable future.
The overall housing market has exhibited remarkable resilience and housing demand has rebounded faster than most would have expected. I anticipate demand to remain robust, but this will cause affordability issues to remain as long as the new construction housing market remains muted.
ABOUT MATTHEW GARDNER
As Chief Economist for Windermere Real Estate, Matthew Gardner is responsible for analyzing and interpreting economic data and its impact on the real estate market on both a local and national level. Matthew has over 30 years of professional experience both in the U.S. and U.K.
In addition to his day-to-day responsibilities, Matthew sits on the Washington State Governors Council of Economic Advisors; chairs the Board of Trustees at the Washington Center for Real Estate Research at the University of Washington; and is an Advisory Board Member at the Runstad Center for Real Estate Studies at the University of Washington where he also lectures in real estate economics.
---
This post originally appeared on the Windermere.com Blog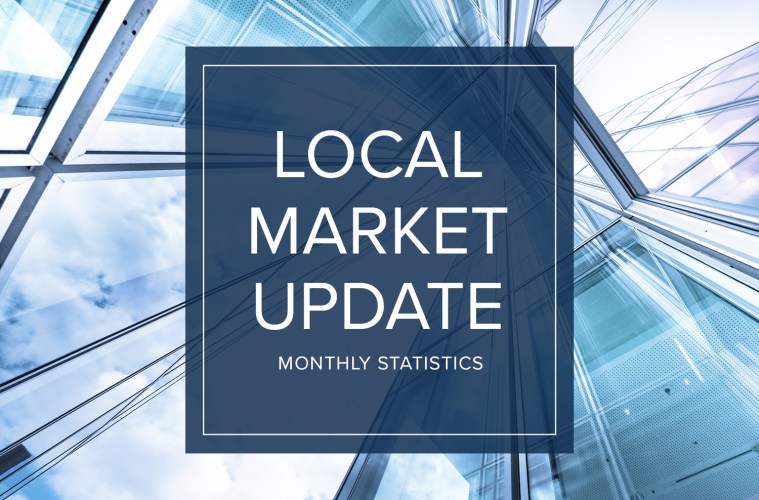 While our lives are very different than they were a year ago, the local real estate market has recovered to 2019 levels. Record low interest rates are helping spur demand. Sales were up, home prices increased and multiple offers were common.
The number of pending sales, a measure of current demand, was higher in June than for the same period a year ago.
The supply of homes on the market remains very low, with just a month of available inventory. When inventory is this low, quick sales over full price are common. That was the case in June when about 40% of homes sold for more than the asking price.
Home prices in King County rose 4% over a year ago. Snohomish County home prices increased 5%.
More sellers put their homes on the market. While total inventory remains low, the number of new listings in June was similar to the same time last year.
The monthly statistics below are based on closed sales. Since closing generally takes 30 days, the statistics for June are mostly reflective of sales in May. If you are interested in more information, every Monday Windermere Chief Economist Matthew Gardner provides an update regarding the impact of COVID-19 on the US economy and housing market. You can get Matthew's latest update here.
EASTSIDE
KING COUNTY
SEATTLE
SNOHOMISH COUNTY
VIEW FULL SNOHOMISH COUNTY REPORT
---
This post originally appeared on GetTheWReport.com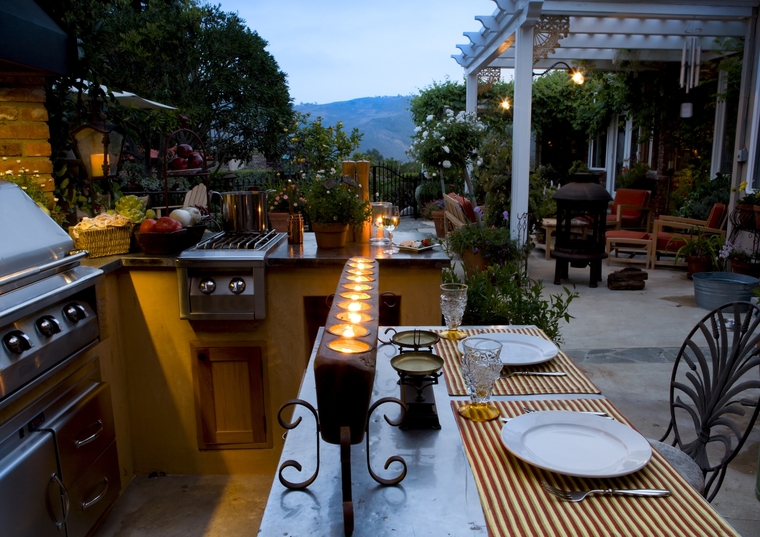 More than 80 percent of Americans say they want an outdoor living space where they can relax and entertain. And it's no wonder why. Outdoor spaces extend your livable space, add visual interest, and increase not only your quality of life, but also the overall value of your home. (In some cases, the increase in your home's value can cover most or all of the cost to create the new space.) Here are some options to consider:
DECK
Decks are still the most popular outdoor living spaces, not only because they work so well for entertaining and relaxing, but also because they have the highest return on investment (see the Tips column for data).
Surprisingly, wood decks (made of cedar or pine) are actually the better financial investment, because building with Trex or other popular composite products costs considerably more, yet doesn't increase the home's value by as much.
Expanding and reconfiguring your current deck is another option that's popular today. The contractor will typically remove the old face boards, extend the underlying structure, and then put down the new decking. This is also an opportunity to add built-in furniture, privacy screens, even plumbing and electricity.
PATIO
Running a close second to decks – in both popularity and investment return – are patios. With a patio, you can relax and entertain at ground level, which can afford more privacy in urban areas, and allows you to be more engaged with the surrounding plants and landscaping.
Typically made of brick, concrete, or stone, a patio also comes with far fewer maintenance and repair issues than a deck. Plus, patios are generally easier and less disruptive to construct – which is why they're often about 30 percent less expensive to have professionally built.
GAZEBO
For those who want even more privacy, as well as shelter from the sun and protection from mosquitoes and other pests, there's the gazebo. Available with walls or as an open-air design, with screening or not, these modestly sized, affordable backyard structures can be built from scratch or purchased as a kit (for assembly by a do-it-yourselfer or a professional).
Popular in the Midwest for decades, gazebos have made their way west as homeowners here have discovered how nice and easy they are for creating a shaded spot for reading, relaxing, and backyard gatherings.
OUTDOOR KITCHEN
People tend to gather naturally in the kitchen. And when the kitchen is outdoors, it creates an ideal opportunity to mix, mingle and interact in the open air. Other reasons why cooking outdoors makes so much sense: less kitchen cleanup, the house stays cooler during the summer, and grilled food just tastes better.
Some may think an outdoor kitchen is only for cooks who host large parties, but homeowners who go this route say they're more of an extension of the home, and great for daily use.
Designs for outdoor kitchens range from the simple (a grill, limited counter and cabinet space, and maybe a prep sink) to truly independent entities with a refrigerator, an elaborate grill, warming oven, freestanding island with storage space, rolling cart stations, and even a dishwasher. Depending on how elaborate your design, you may be able to list it as a second kitchen when selling your house.
SIX PLANNING SUGGESTIONS
Before meeting with contractors, gather photos of designs and ideas that you like; this will make it much easier to communicate your ideas.
Make sure the materials you plan to use, as well as the overall size of the structure, will be harmonious with your home's current look and feel.
Give serious consideration to a roof – which will likely add significantly to the cost, but will also provide much-needed shade on hot days and protection from rain and inclement weather. In fact, to ensure things are structurally sound and architecturally appealing, start with the design for the roof first, then set your sights on the roof supports and structure below.
Incorporate lighting into your design, which will extend its usability into the evening and throughout the seasons.
Consider convenience, comfort, and longevity when choosing materials. For example, a floor made of dirt or stepping stones may last forever, but one made of wood or concrete is much easier to clean and arrange furniture upon.
If you're eager to live a healthier lifestyle and reconnect with family and friends, as most people are today, it's time to consider an outdoor living space. Reachout if you want to chat about which projects will add the most resale AND entertainment value to your home.
---
This post originally appeared on the Windermere.com Blog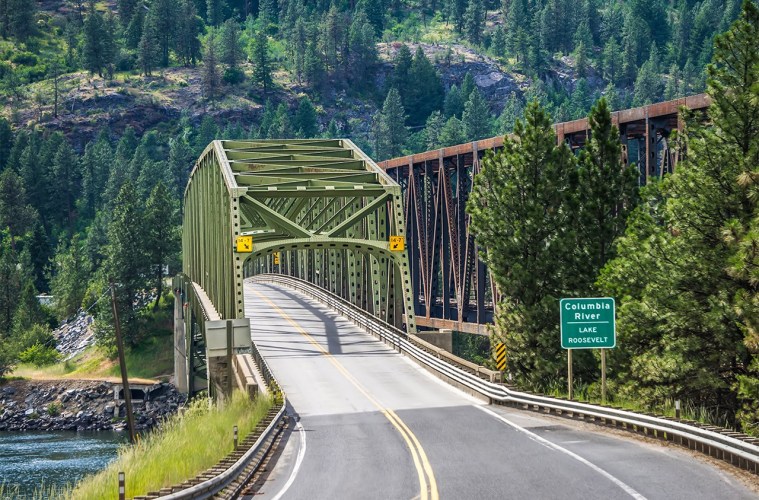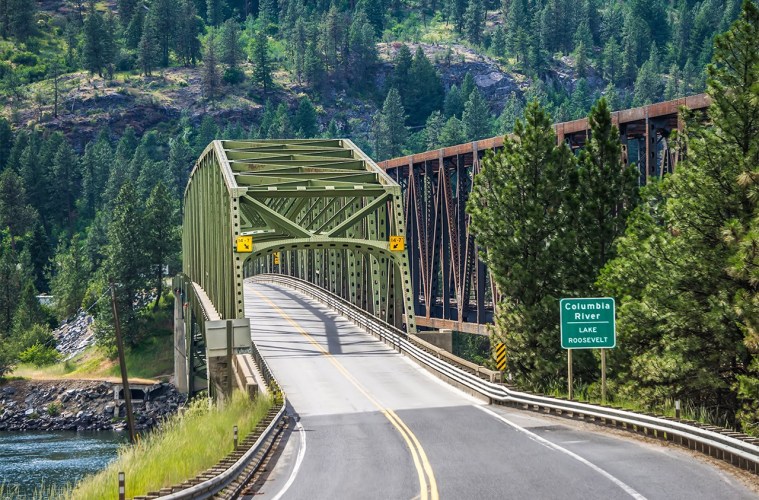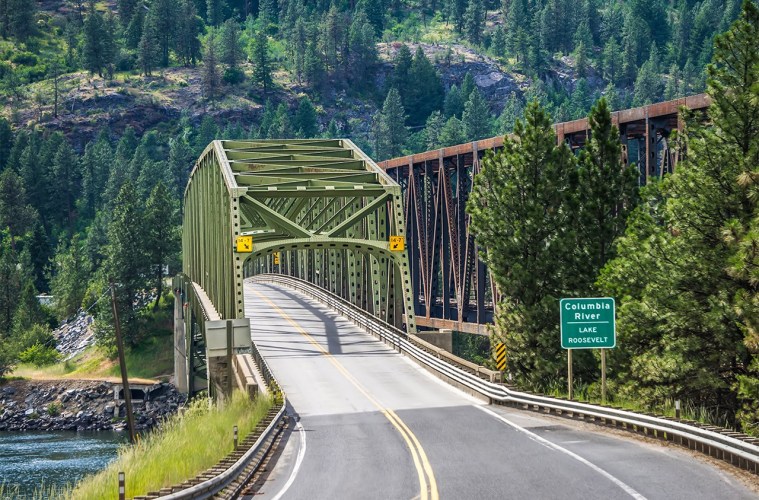 As the weather turns warmer and counties across the state move through the phases of reopening, our mind turns to getting out of the house and getting away for a bit. Coronavirus remains a concern and extra precautions (particularly masks and social distancing) need to be taken this year, but that doesn't put a damper on vacation plans. "Nonessential travel" is permissible in Phase 3 of Governor Inslee's reopening plan, which many parts of the state will reach by the end of June. If you're itching to get out – for a day, a weekend, or even longer – avoid airports with these staycation ideas across the state!
If you're traveling out of town, remember to pack masks, practice social distancing, and plan ahead. Double-check what's open (including trailheads and parks, activities, restaurants and rest stops along your way), and if there are any travel notices or mandatory ordinances in place at your destination.
Kick Back & Relax in
Local Style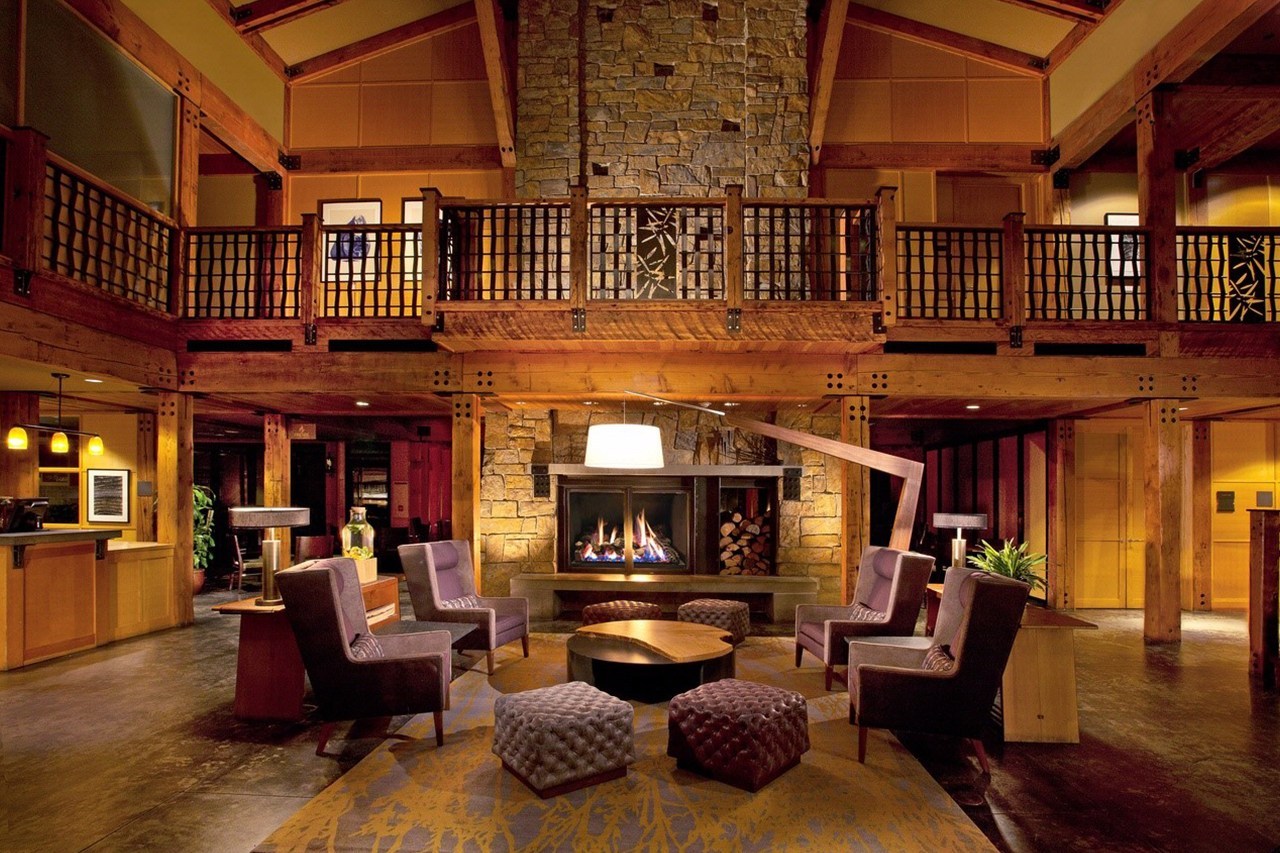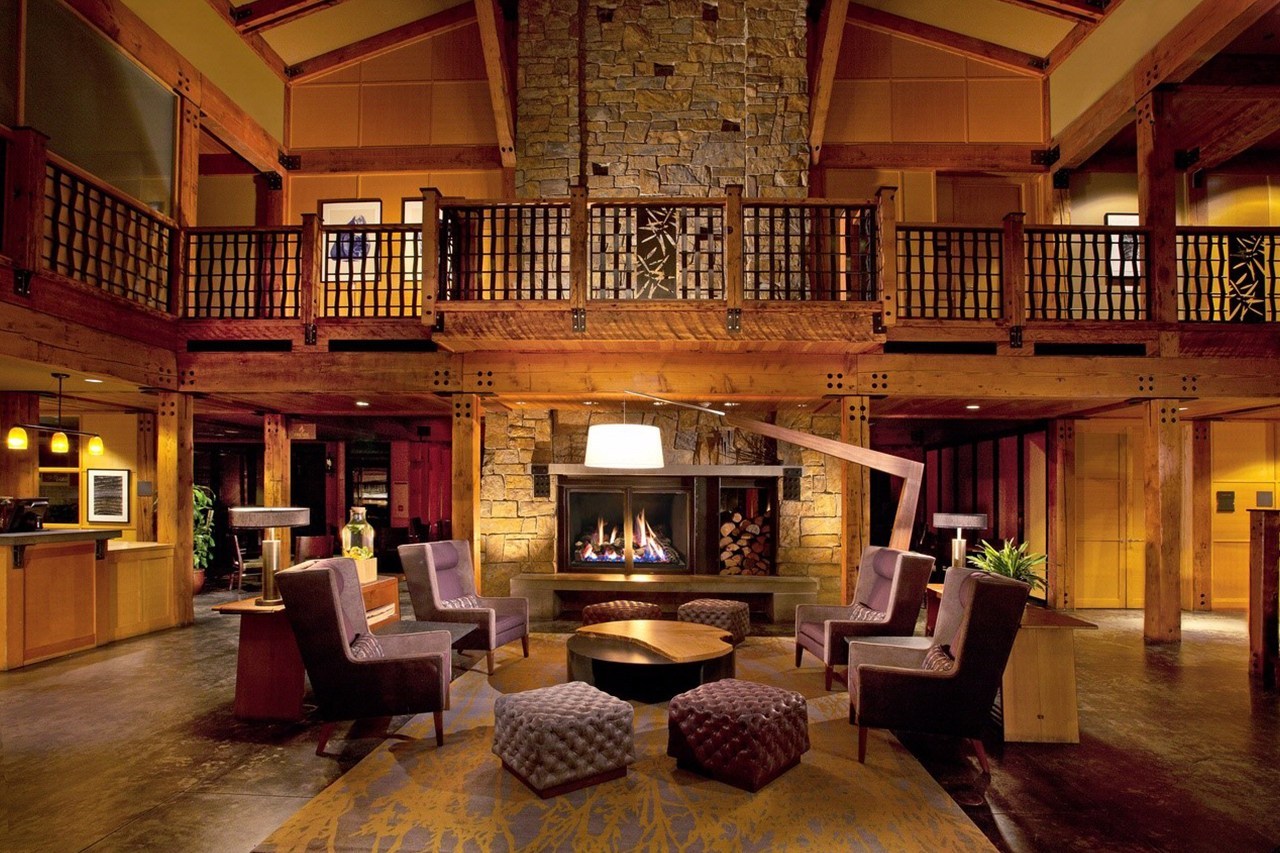 With its lush, sprawling landscapes (including the gorgeous grounds of Chateau St. Michelle), ample wineries and tasting rooms, Woodinville often feels worlds away and is an ideal destination if you'd like a change of scenery without spending a lot of time behind the wheel. With Willow's Lodge's new Road to Relaxation package, you'll feel whisked away to a serene retreat. With some operational changes and temporary closures (the sauna, pool, and Barking Frog dining room, for example) in place, Willows Lodge offers personal in-spa services, complimentary bicycles for exploring the countryside or Burke-Gilman trail, plus its renowned food and beverage to enjoy on private patios or in spacious outdoor seating areas.
Glamorous Glamping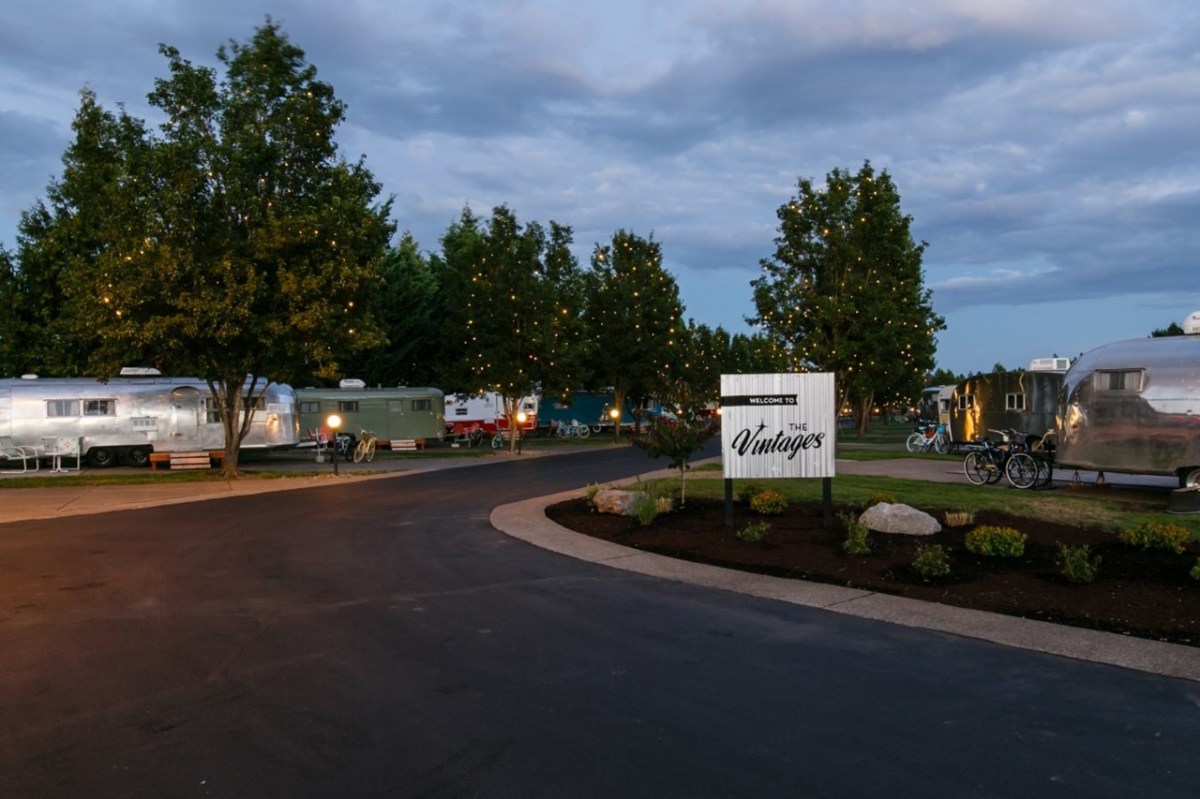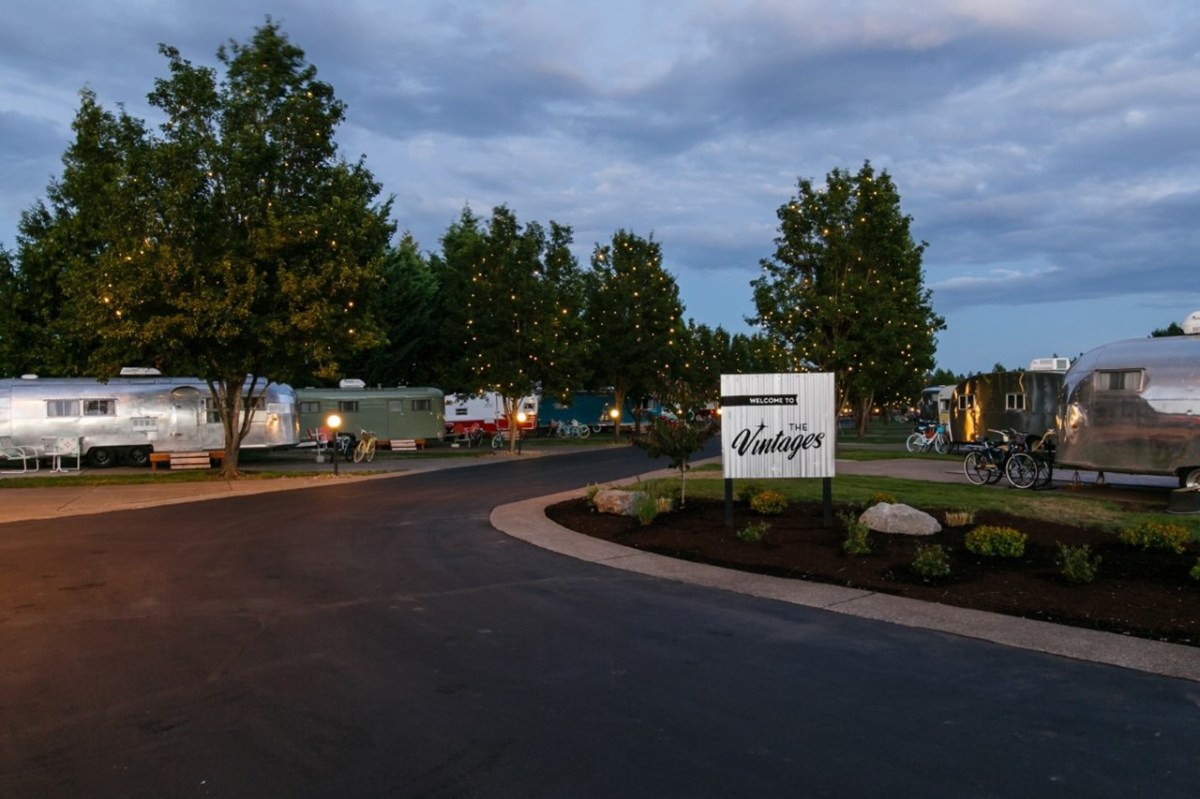 The Vintages Trailer Resort in the heart of the Willamette Valley gives glamping a retro-inspired upgrade with 35 full-restored and new custom-fabricated (stationary) trailers. Complete with outdoor grills, complementary mini fire pits, lounging spots, cruiser bicycles – and even an outdoor soaking tub! – these trailers make it easy to enjoy a getaway while keeping plenty of space between guests. They offer enhanced cleaning measures and unique packages for stay-and-play fun.
Wine & Dine in Walla Walla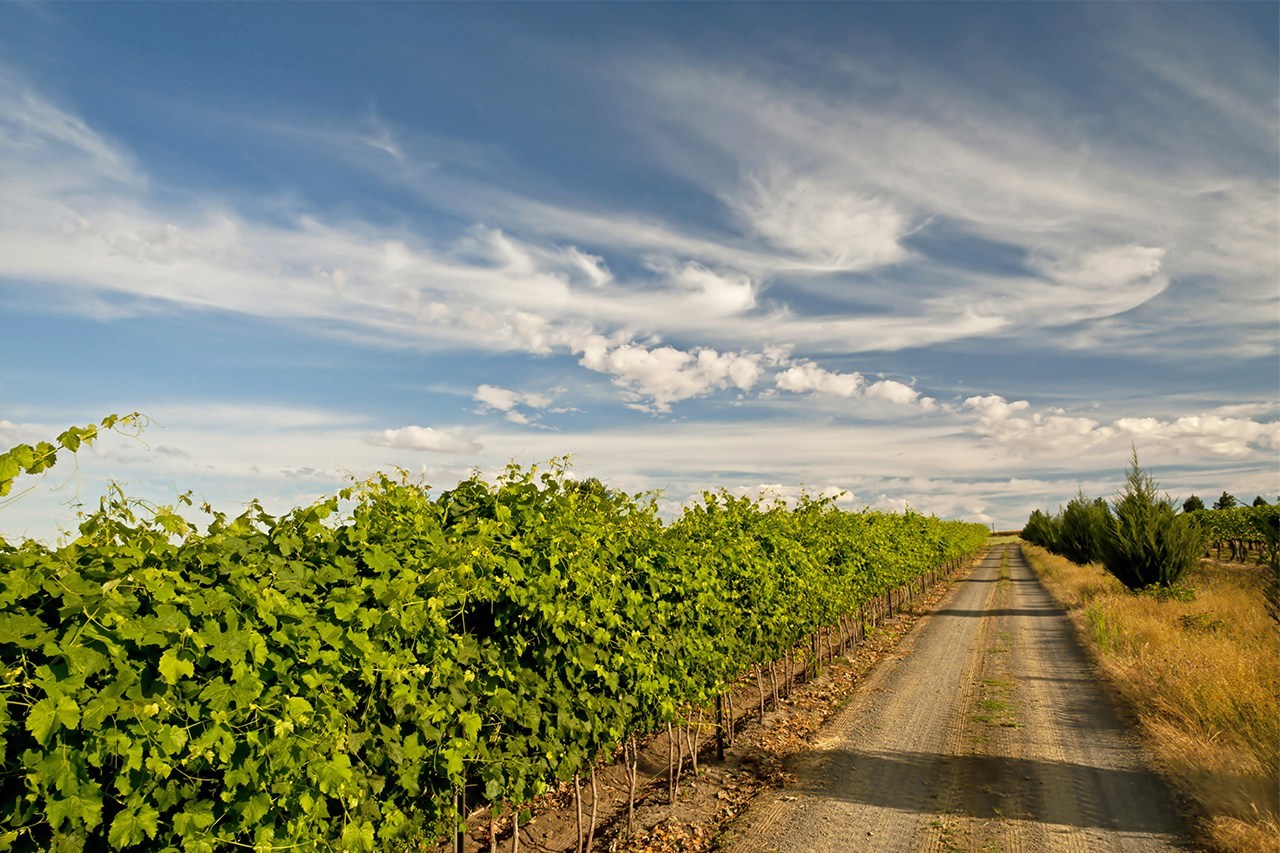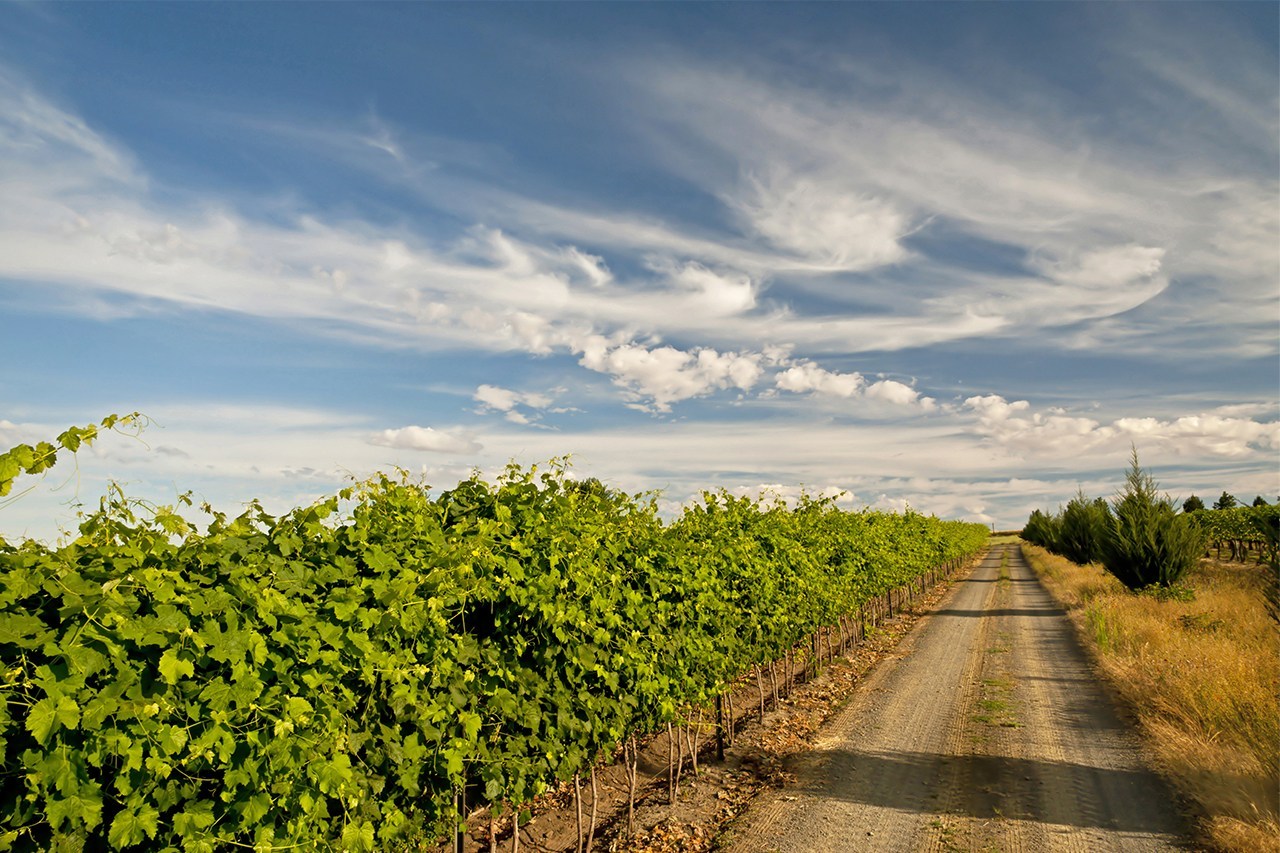 The Walla Walla wine country is ready for visitors with resorts and hotels reopening. A true vacation destination, there's no shortage of activities. Known for its wineries, Walla Walla is also home to breweries to cideries and distilleries. There's also golfing, hiking, museums, shopping, and day spas. Visit Walla Walla's website for travel updates and to plan your trip.
Head to the Coast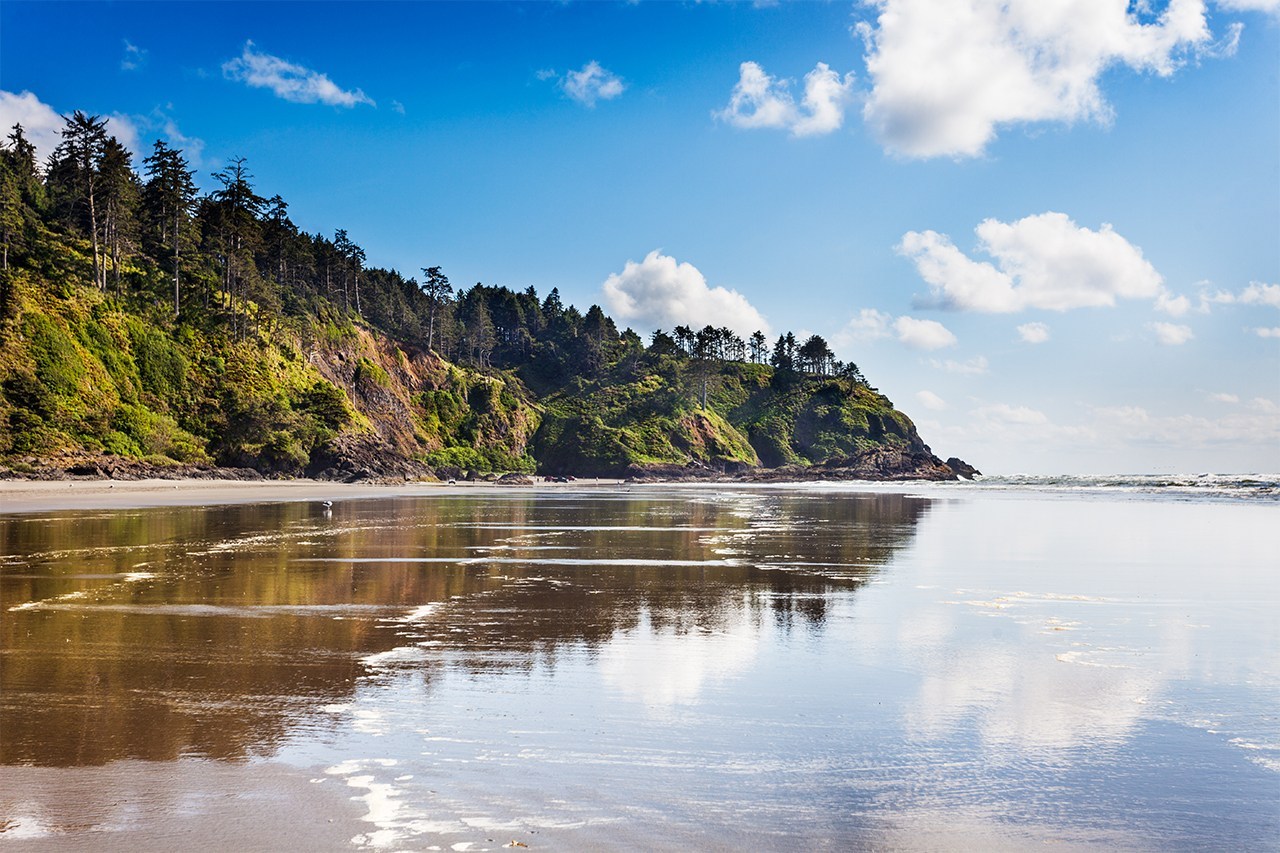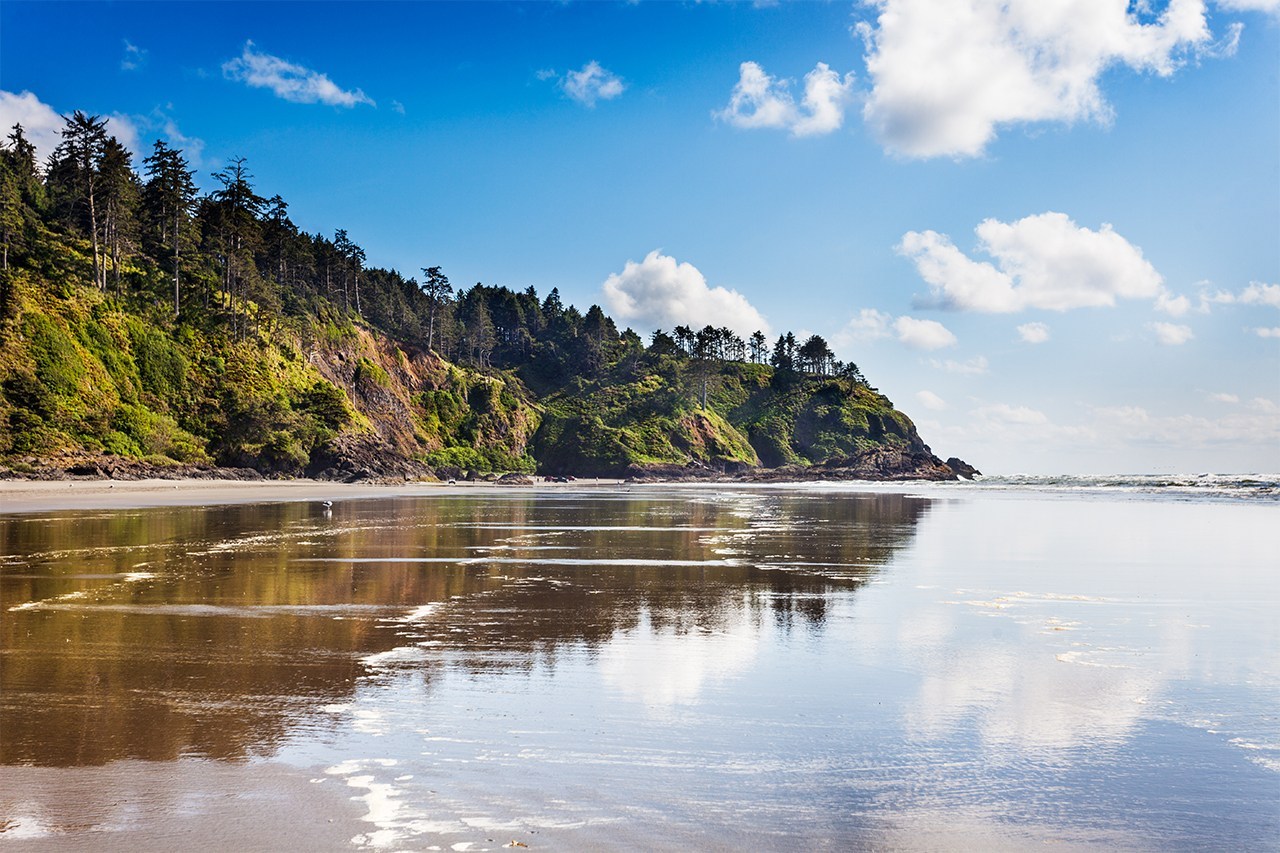 While some of our state's island getaways may slowly reopen to tourism and trips, the Washington coast offers similar feelings of seclusion and peace with plentiful activities —wine tours and local breweries to biking and hiking trails, beaches and more.
Beach towns along the coast, from Ocean Shores to Westpoint to Long Beach, are open to visitors. Along the way lie plenty of other opportunities for activities. From bike paths to wildlife refuges, restaurants and fishing spots. There's no shortage of things to do and see here.
The Olympic National Park is in a phased reopening of its own. While some locations, trails, campgrounds and visitor centers remain closed as of mid-June, there are plenty of areas open for day recreation including the Hoh Rainforest, the Kaloloch area (plus the lodge and mercantile), and the Lake Crescent area. Visit the park's website for updates and alerts.
---
This post originally appeared on GettheWReport.com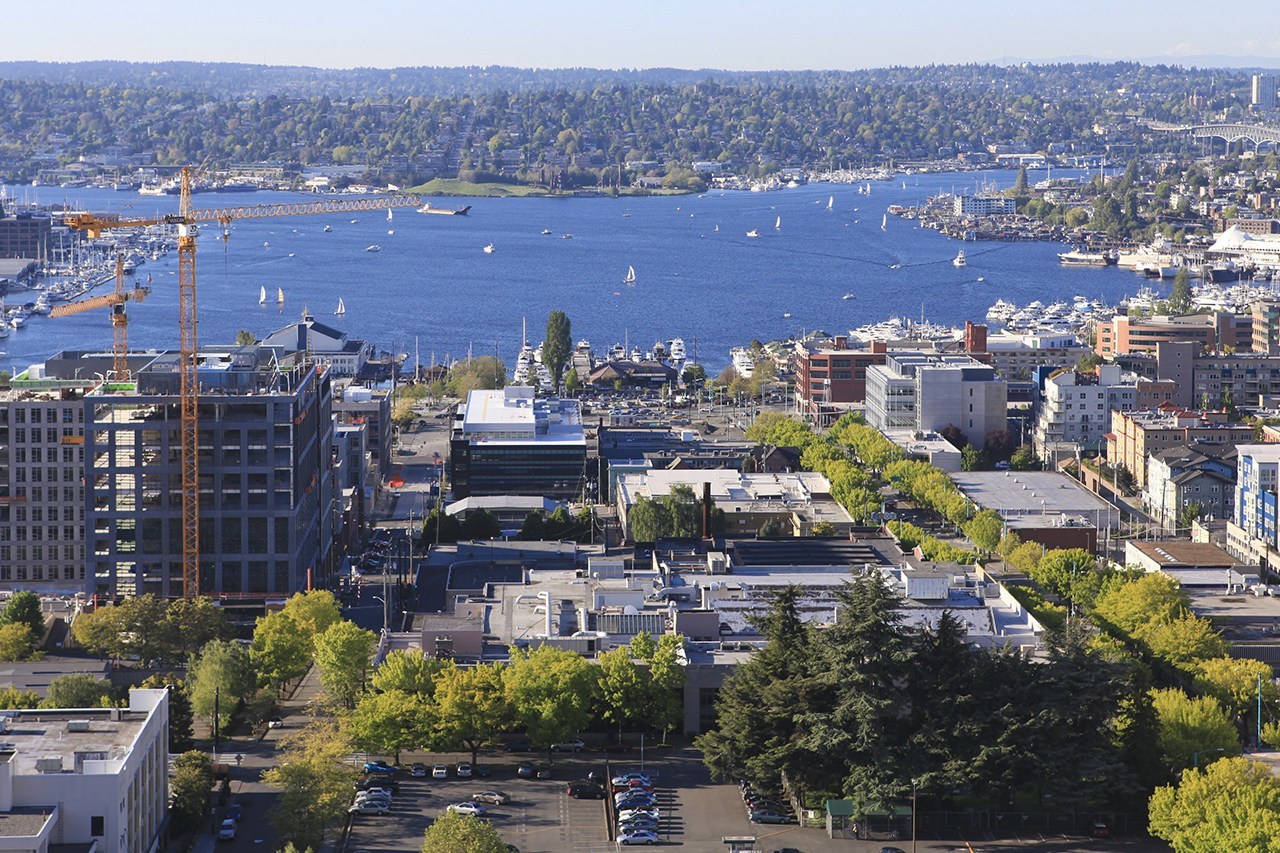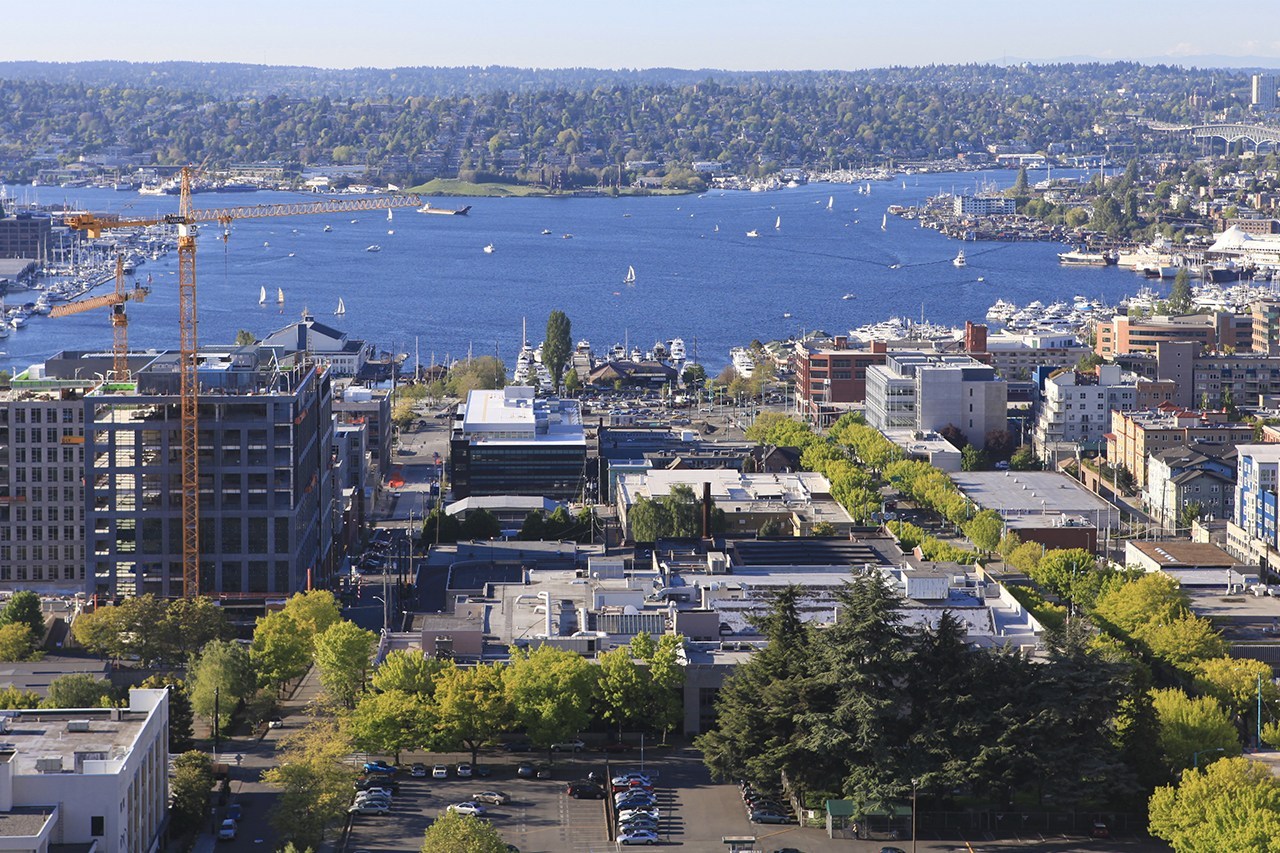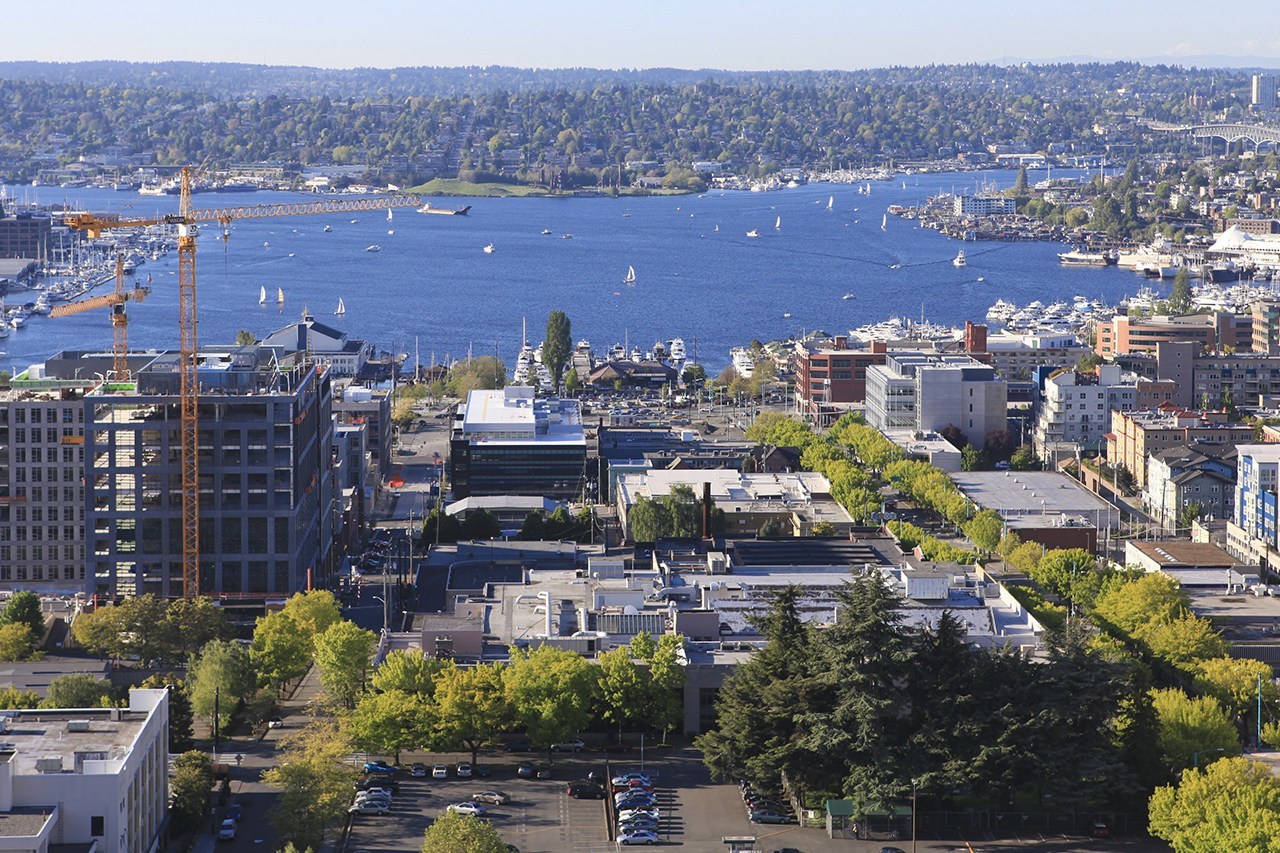 The Seattle area housing market in May continued to show resiliency amid the novel coronavirus outbreak, with increases compared to the previous month in new listings and pending sales.
A report from Northwest Multiple Listing Service — which covers 23 counties in the region — showed King County had 3,585 new listings during May, compared with 2,707 new listings that came on the market during April. The total number of active listings in King County also went up slightly month over month, from 3,255 in April to 3,467 in May.
"The market has proved to be very resilient," Northwest Multiple Listing Service Director Mike Larson said in a news release.
But the number of active listings in May of this year was still about 40% lower than the total active listings in May of last year, according to the report.
The report also found pending sales in King County went up month over month, from 2,246 to 3,358. But the number of pending sales was about 20% lower than it was at the same time last year.
The median home price for closed sales in King County dropped month over month, from $650,000 to $627,000.
"I don't think anyone should be surprised that home prices in King County took a 'breather' in May," said Matthew Gardner, Windermere Real Estate Chief Economist. "Clearly COVID-19 was the cause for this drop, but I'm confident this is a temporary situation that will be reversed as King County starts to reopen, and fresher inventory comes to market."
Gardner said he expects prices to go up again in the months ahead.
While the local housing market is still hot, it looks a bit different than in previous years. The number of new listings dropped in the first few months of the shutdown, but homes going under contract (pending sales) are on the road to recovery.
The pandemic caused some sellers to put their sale on pause, compounding the fact that the Seattle housing market was already experiencing low inventory and strong buyer demand.
The drastically low inventory is posing some challenges, making it feel like there just aren't enough homes. Properties under $1 million are selling quickly, with new listings going pending after just a few days on the market. Bidding wars and multiple offer situations are again becoming commonplace. A balance in the market is unlikely until more sellers decide to list their homes and new construction accelerates to meet demand.
Since the start of the pandemic, real estate agents have been taking advantage of technology, doing virtual tours and using social media to interact with clients. Even as the pandemic put much of life on hold, people have continued needing to sell and buy homes.
While experts have said that uncertainty remains about the long-term impacts the coronavirus pandemic may have on the housing market and the region as a whole, real estate agents are staying positive. The market is strong with improving outlooks week over week.
A version of this article was first published on seattlepi.com by Becky Savransky, and on GettheWReport.com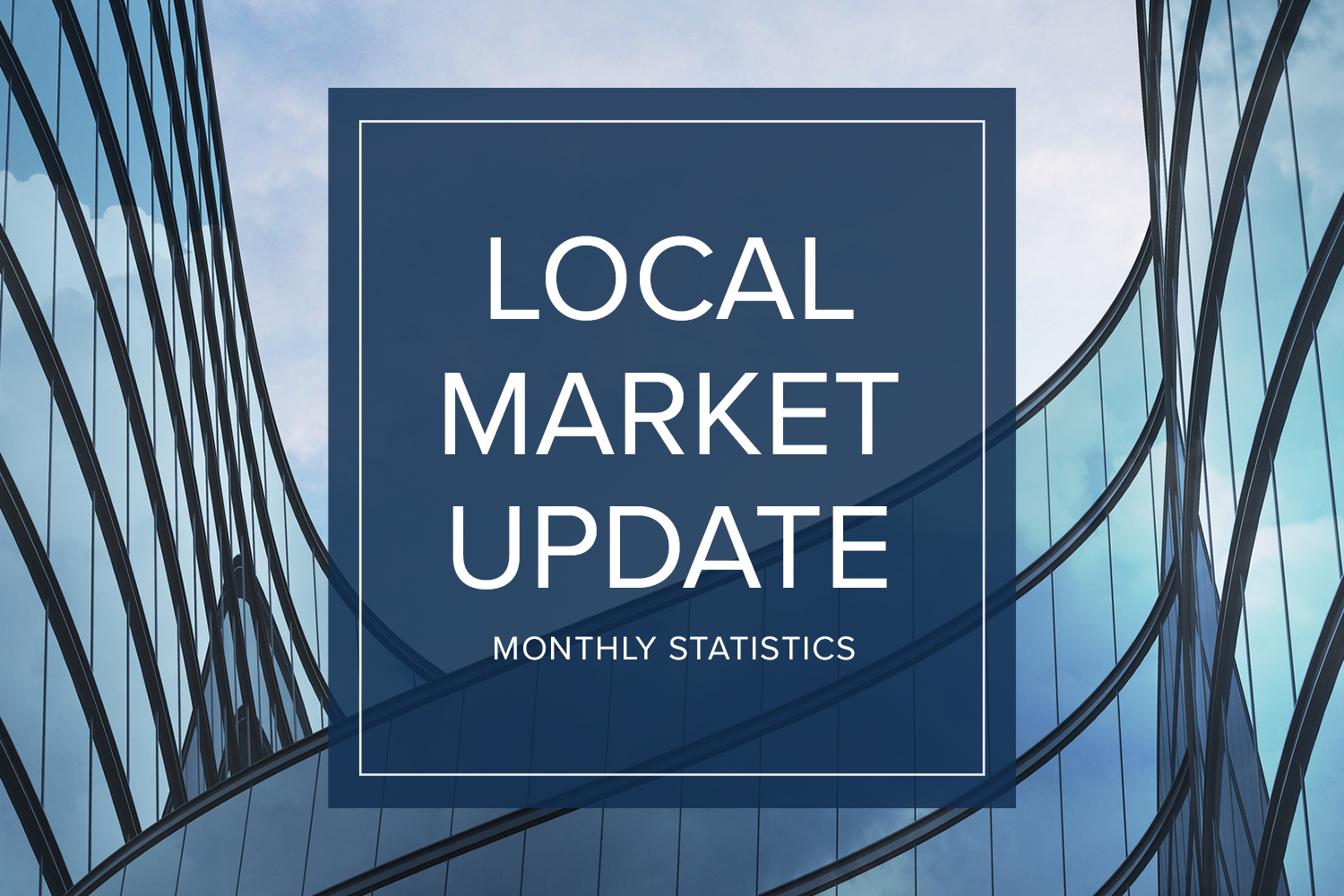 As we move to the next phase of reopening, life feels like it's slowly inching back towards normal. The same is true in real estate. Statistics on home sales in May provided the first true picture of the effects of COVID-19. Those reports confirmed the incredible strength and stability of the local real estate market.
The Stay Home order, as expected, continued to impact the number of sales. However, the market is starting to move its way towards more normal activity. Pending sales, a measure of current demand, have risen every week since April.
The slight drop in median closed sale price is a result of a proportionately larger number of lower priced homes selling than is normal. It should not be interpreted as a decrease in individual home value.
There were significantly fewer homes for sale in May than the same time last year. With less than a month of available inventory, competition among buyers was intense. Bidding wars and all-cash offers were common.
The monthly statistics below are based on closed sales. Since closing generally takes 30 days, the statistics for May are mostly reflective of sales in April. If you are interested in more information, every Monday Windermere Chief Economist Matthew Gardner provides an update regarding the impact of COVID-19 on the US economy and housing market. You can get Matthew's latest update here. As we adapt to new phases of reopening, know that the safety of everyone remains our top priority.
EASTSIDE
KING COUNTY
SEATTLE
SNOHOMISH COUNTY
VIEW FULL SNOHOMISH COUNTY REPORT
---
This post originally appeared on GetTheWReport.com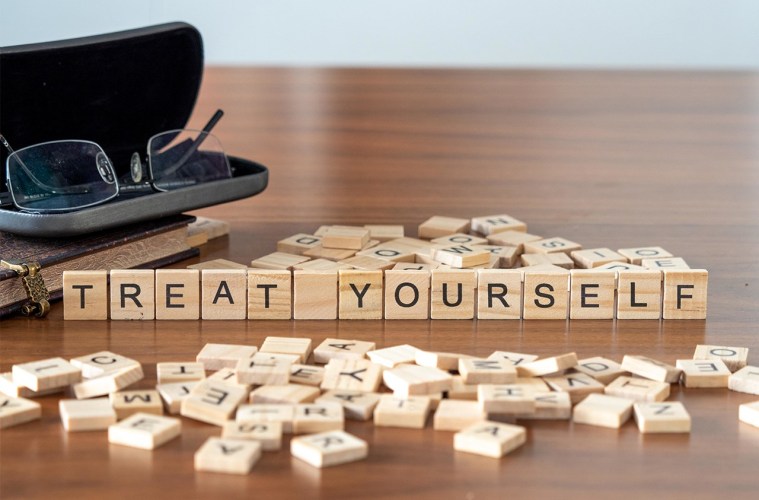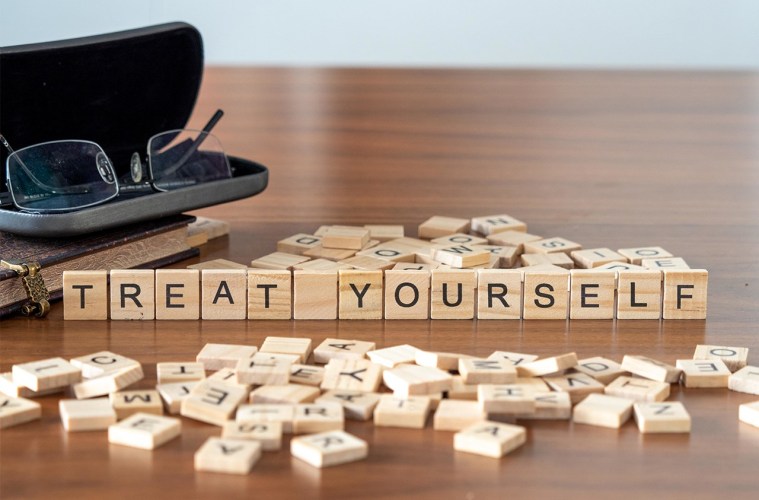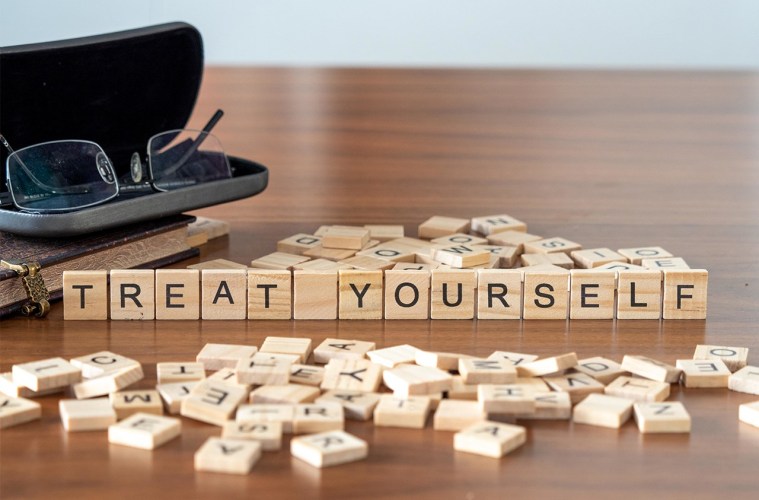 No matter how many video conference calls, virtual happy hours and Houseparty hangouts, our Stay Home, Stay Healthy period of self-quarantine has left many of us feeling isolated. Though some self-indulgences, like massages, salon visits, and other activities aren't possible right now, here are some ideas to delight the senses, stretch your legs and give yourself a break – all while maintaining appropriate physical distancing.
Indulge Good Ice Cream (by the cone or the pint!)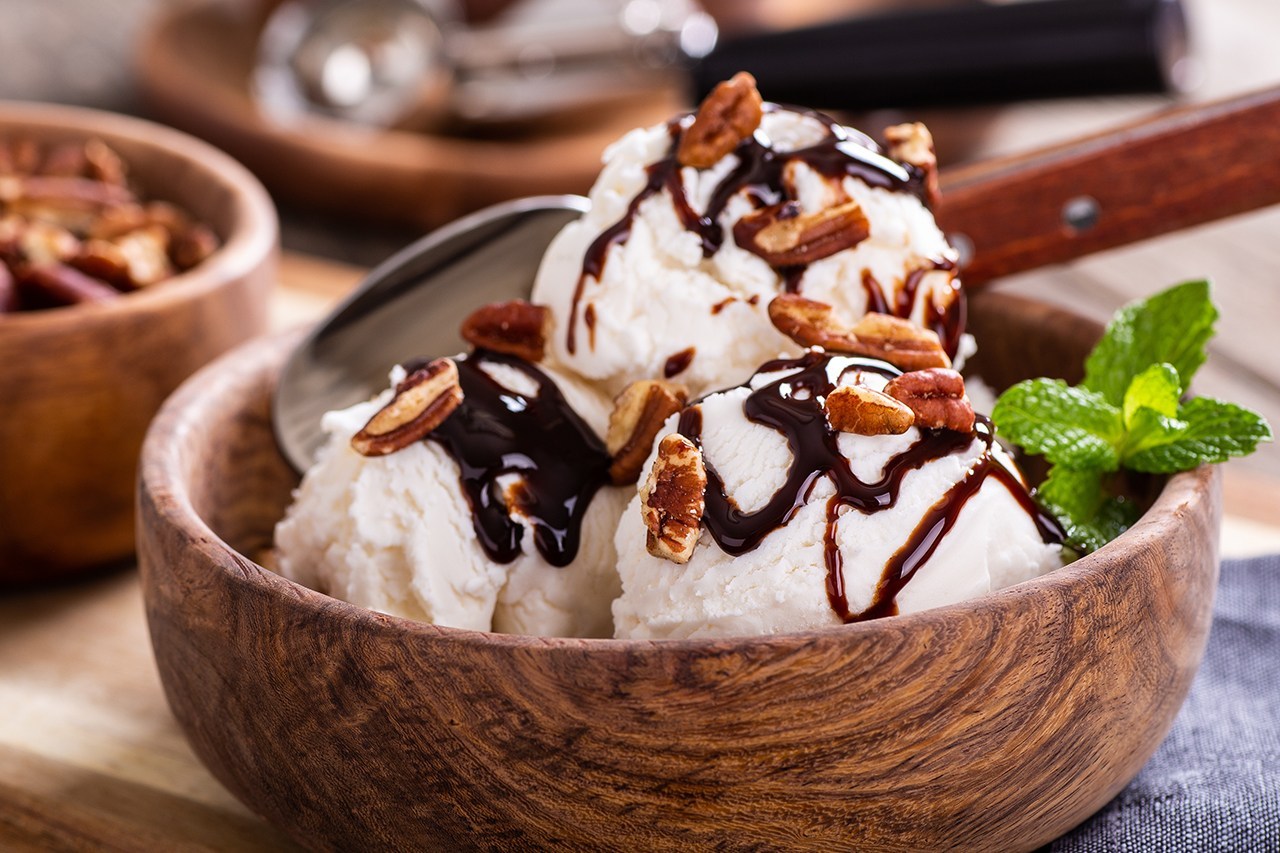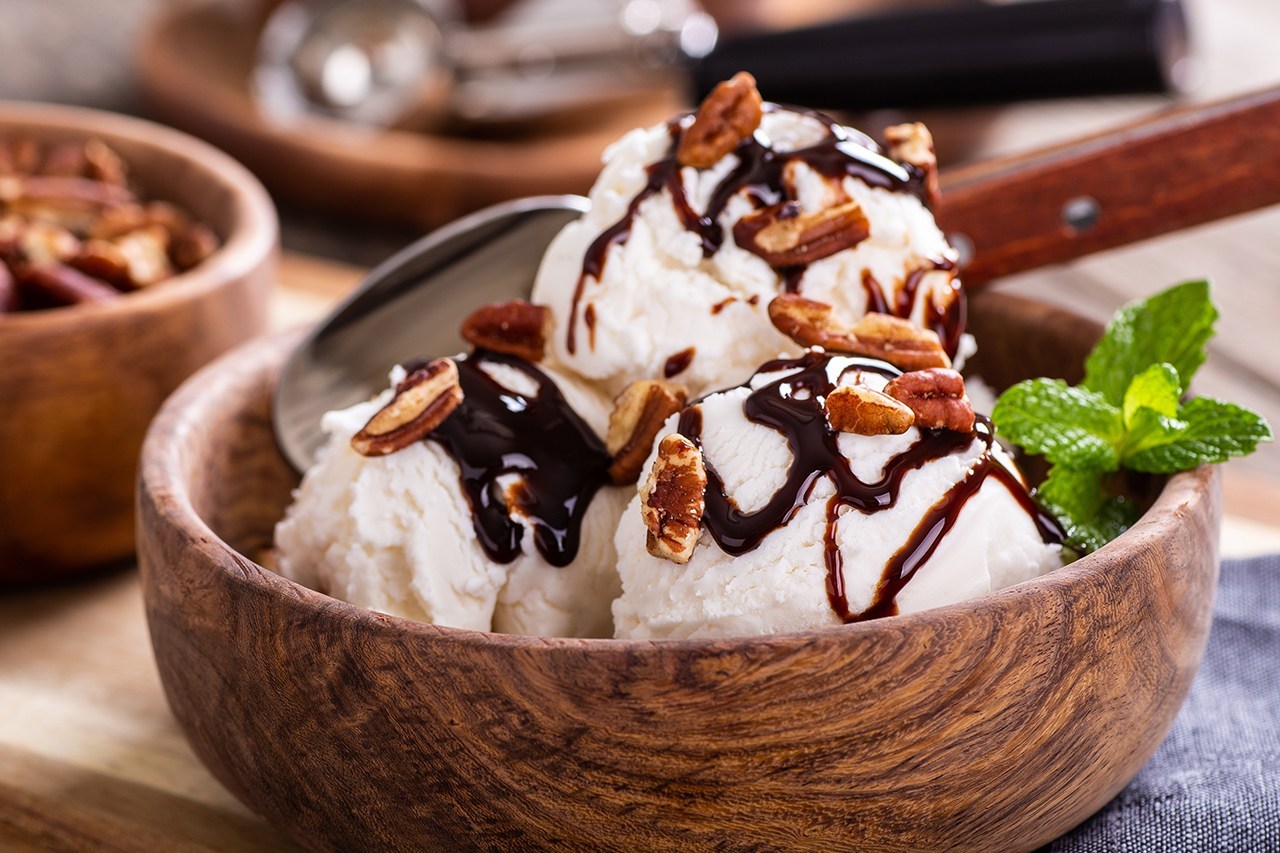 Have your own personal social-distancing ice cream social by visiting one of several local ice cream eateries that are open and offering pre-orders and curbside pickup. Stock up on pints to have your own ice cream party at home or grab a scoop or two in a cup or cone for an immediate pick-me-up.
In addition to their delicious desserts and coffee, Cupcake Royale is also serving up scoops, sundaes, shakes and pints to go! Availability varies between the locations, so check their website for details!
West Coast favorite Salt & Straw's two Seattle locations (Ballard and Capitol Hill) are both open for pint pickups. Visit their website to place an order.
Sirena Gelato in downtown Kirkland is open daily and serving their selection of rich and creamy gelato. Stop by for a scoop, or perhaps a perfectly indulgent affogato!
If you're in need of dairy-free, vegan or gluten-free ice cream indulgences, check out Frankie & Jo's. Their scoop shops in Ballard and Capitol Hill are open for pre-ordered pickups three days a week.
Get Out of the House and Into Nature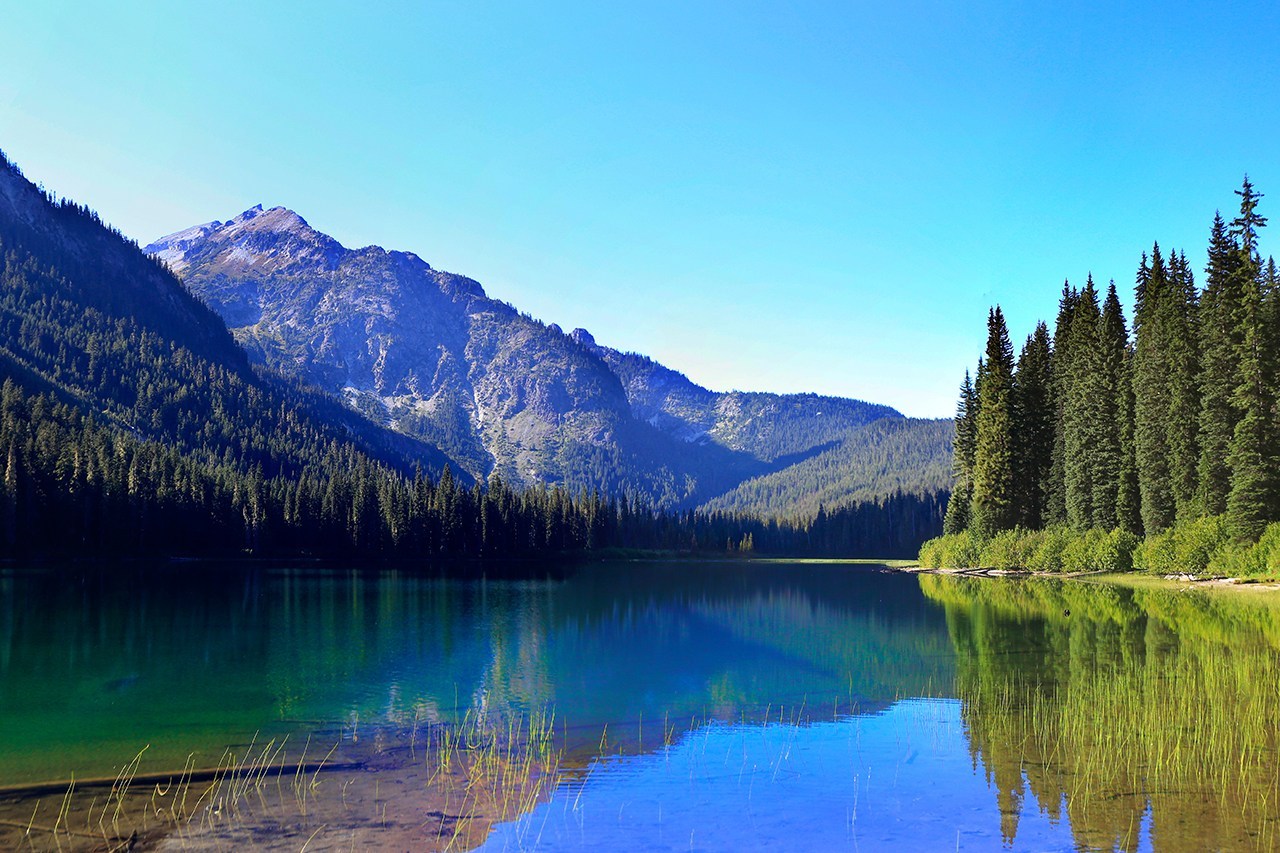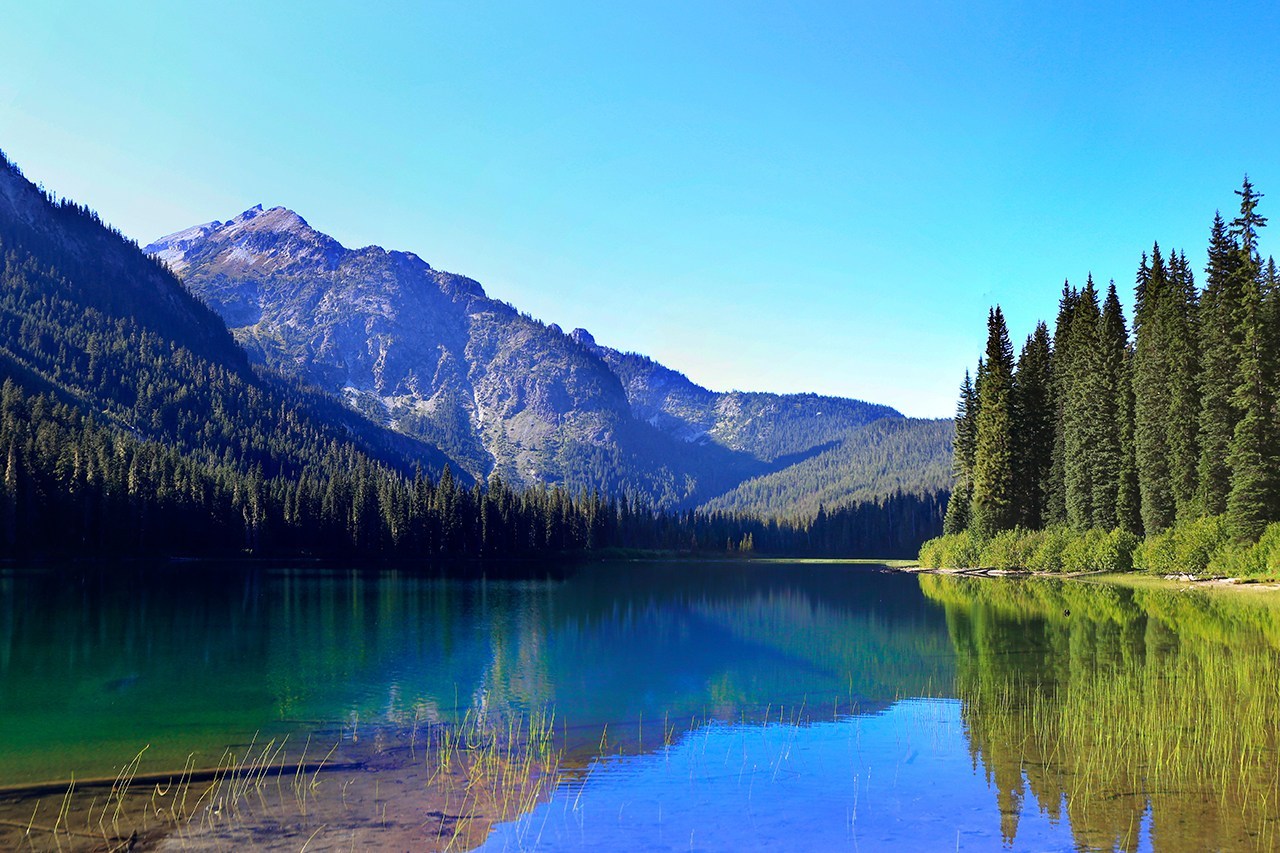 With over 20 miles of streets closed to car traffic and more than 400 parks, Seattle has plenty of opportunities for stretching your legs and urban exploring. While we all know and love Discovery, Kerry, and Carkeek Parks, consider checking out a lesser-known (and thus perhaps less congested) locale. The blog Year of Seattle Parks (later published as a guide book) has organized all of the abundant options – including plenty of parks on the Eastside!
If you're itching to venture further outside the city, state parks are open for day trips. Like our oft-local packed parks, consider visiting a less traveled trail (with the added bonus of a longer scenic drive). The Washington Trails Association keep an up-to-date trail guide with closures. Be prepared for parking lot and public restroom closures, remember to pack hand sanitizer and bring your mask, and check out the WTA's Hiking in the Time of Coronavirus guide for more safe trip tips.
Binge a New Book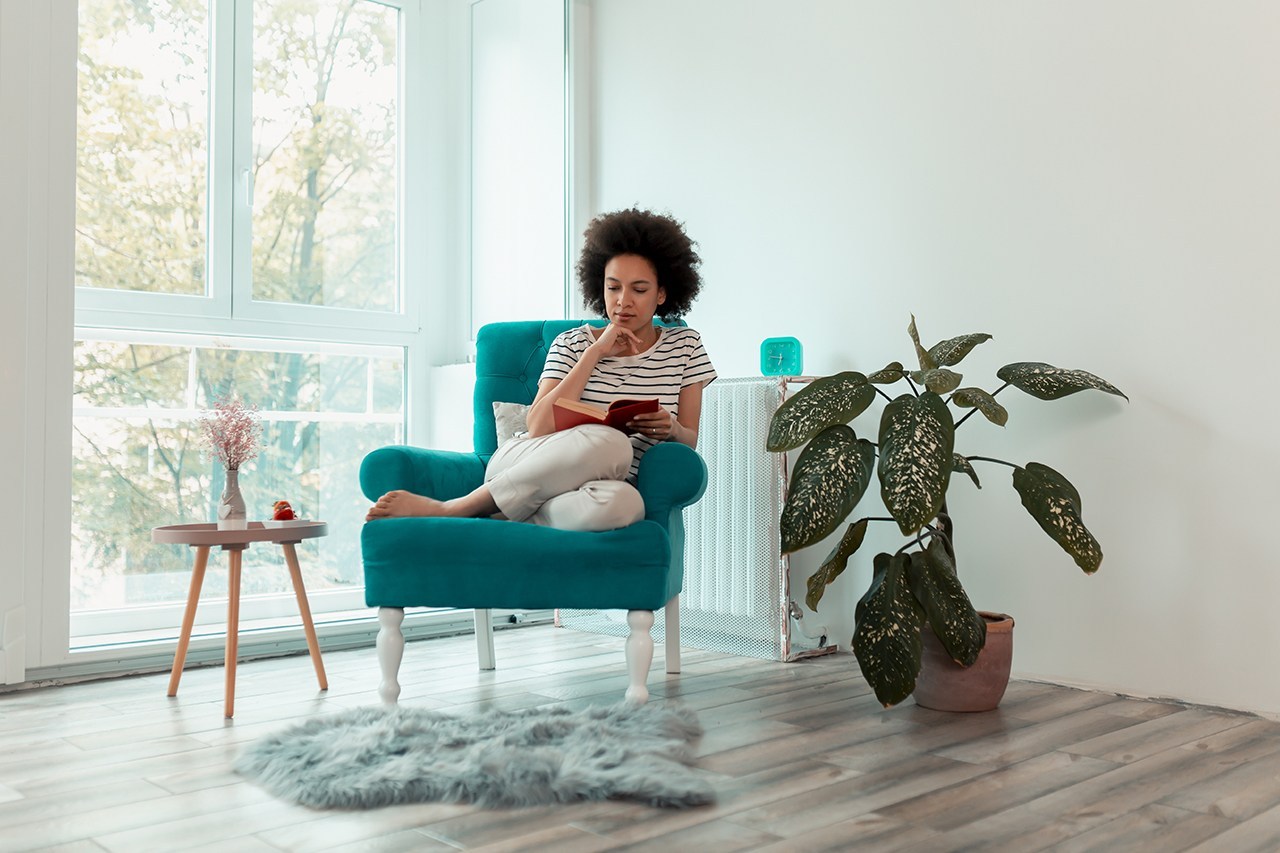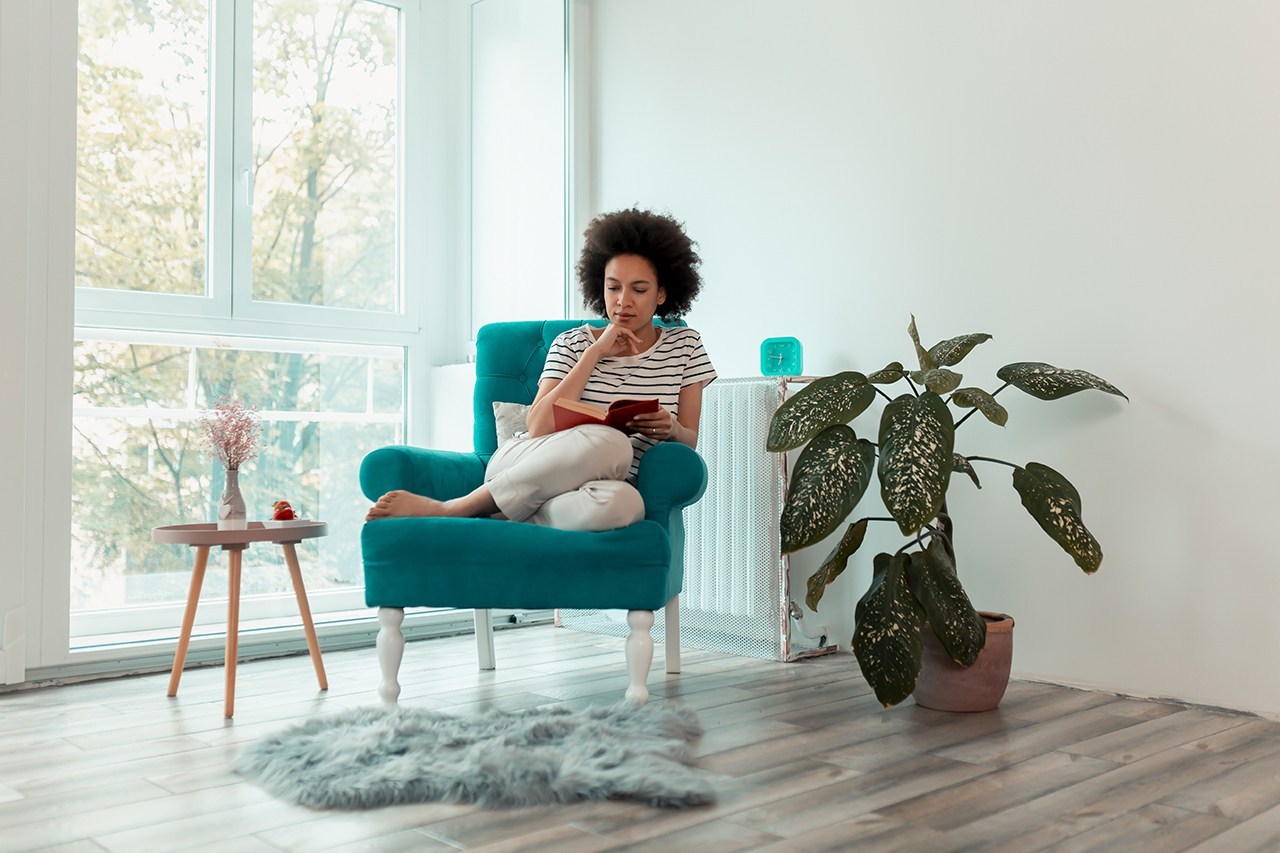 Have you finished Netflix yet? Picking up a book and setting aside some time to read can be a refreshing reprieve from our new normal. From new releases to tried-and-true favorites, plus board games and puzzles, many local bookstores are open, offering curbside pickup or shipping.
With many locations across the greater Seattle and Eastside area, Half Priced Books is open for curbside pickup. Find your nearest store, browse their selections and place orders online.
The Elliott Bay Book Company in Capitol Hill offers shipping and scheduled curbside pickup appointments. Explore new releases, staff recommendations, online author events and order on their website.
Queen Anne Book Company is open for online orders to be shipped directly to you; they also offer delivery in the Queen Anne area and designated curbside pickup times.
Third Place Books is offering curbside pickup at all three of their locations (Lake Forest Park, Ravenna, and Seward Park), as well as media mail shipping. They regularly update their social media channels with new releases and offer personalized recommendations too!
Go to the Theater, from the Comfort of Your Couch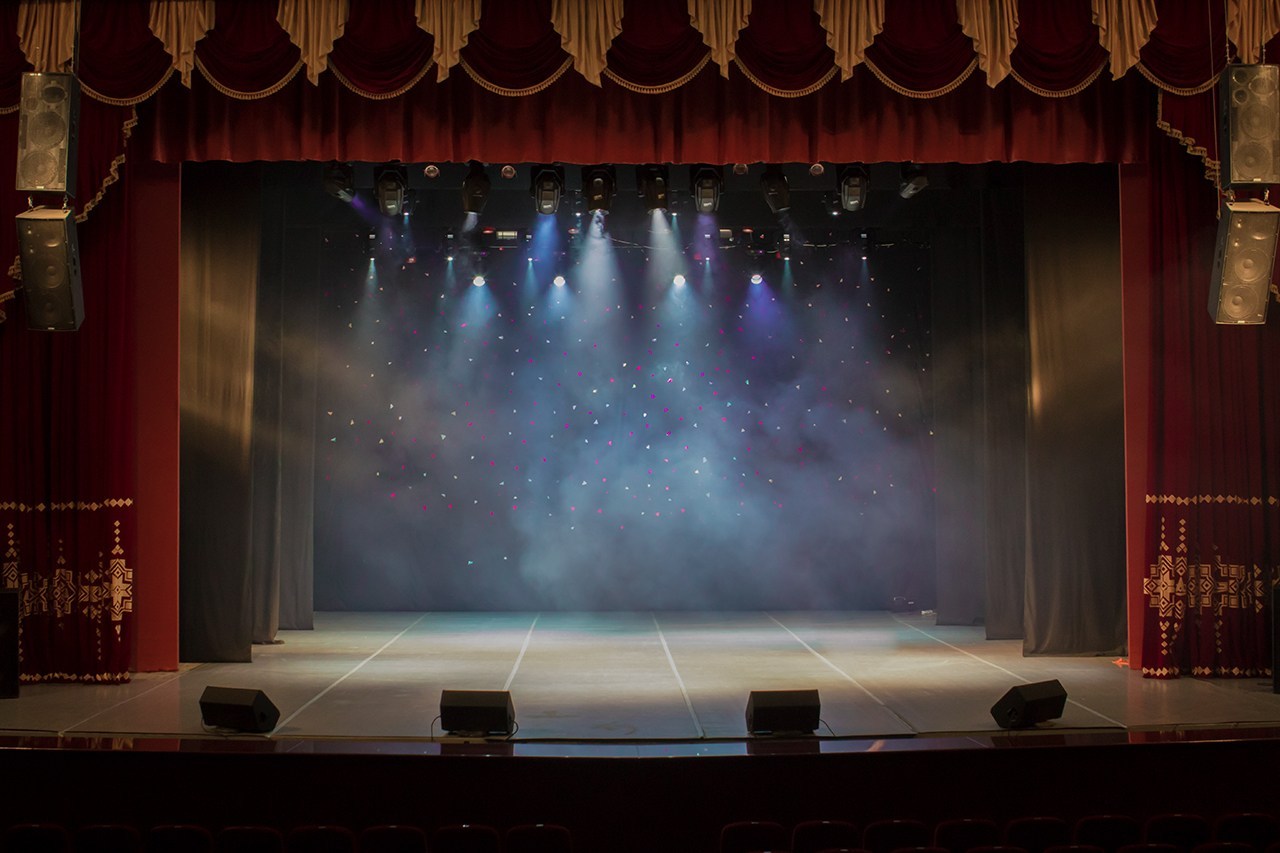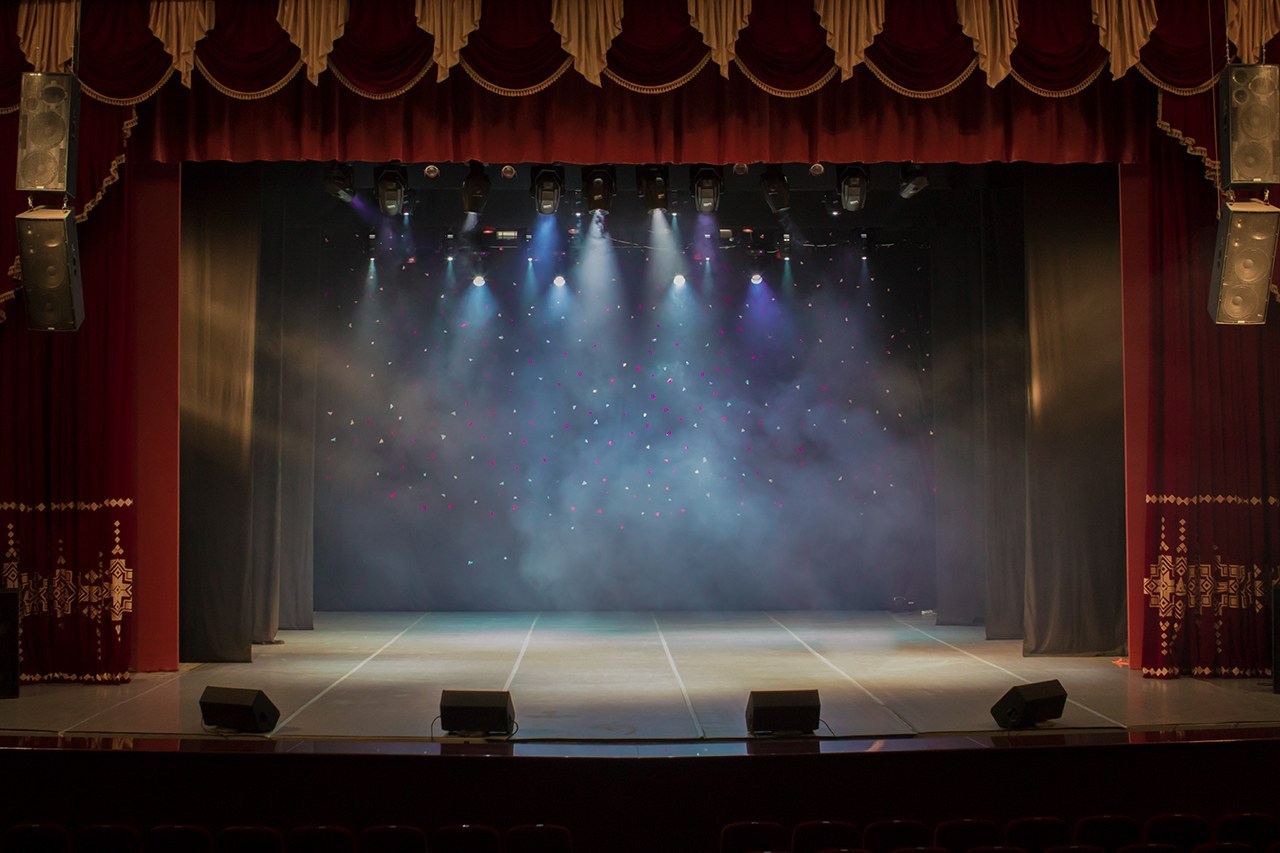 Enjoy the experience of watching live theater without having to leave home. Every Thursday, the National Theatre in the United Kingdom releases a recording of a stage production on their YouTube channel.
Previous releases include Inua Ellams' acclaimed Barber Shop Chronicles, Danny Boyle's Frankenstein (starring Benedict Cumberbatch and Jonny Lee Miller), and Shakespeare's Antony and Cleopatra, directed by Simon Godwin and starring Ralph Fiennes and Sophie Okonedo.
Upcoming streams include A Streetcar Named Desire starring Gillian Anderson (starting May 21) and Coriolanus with Tom Hiddleston (starting June 4).
Grow Your Garden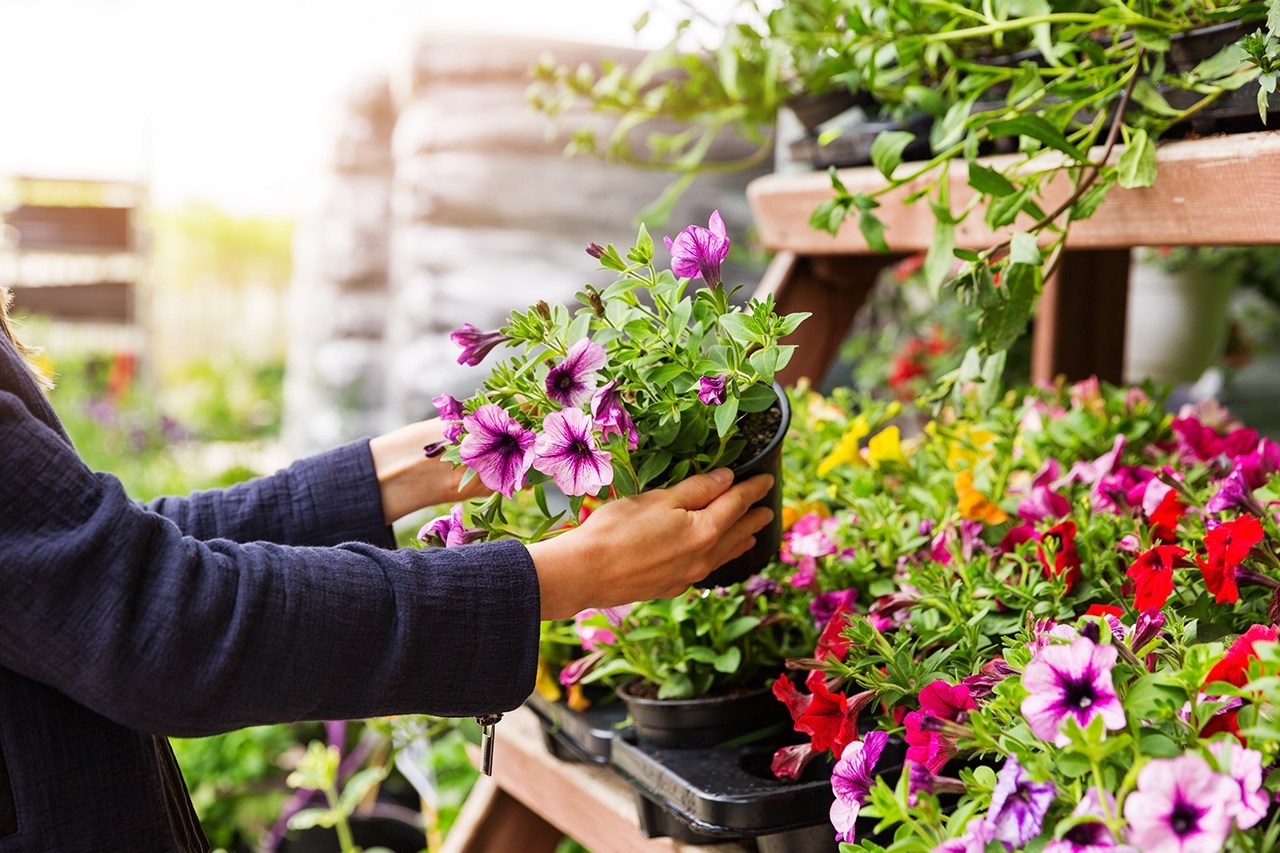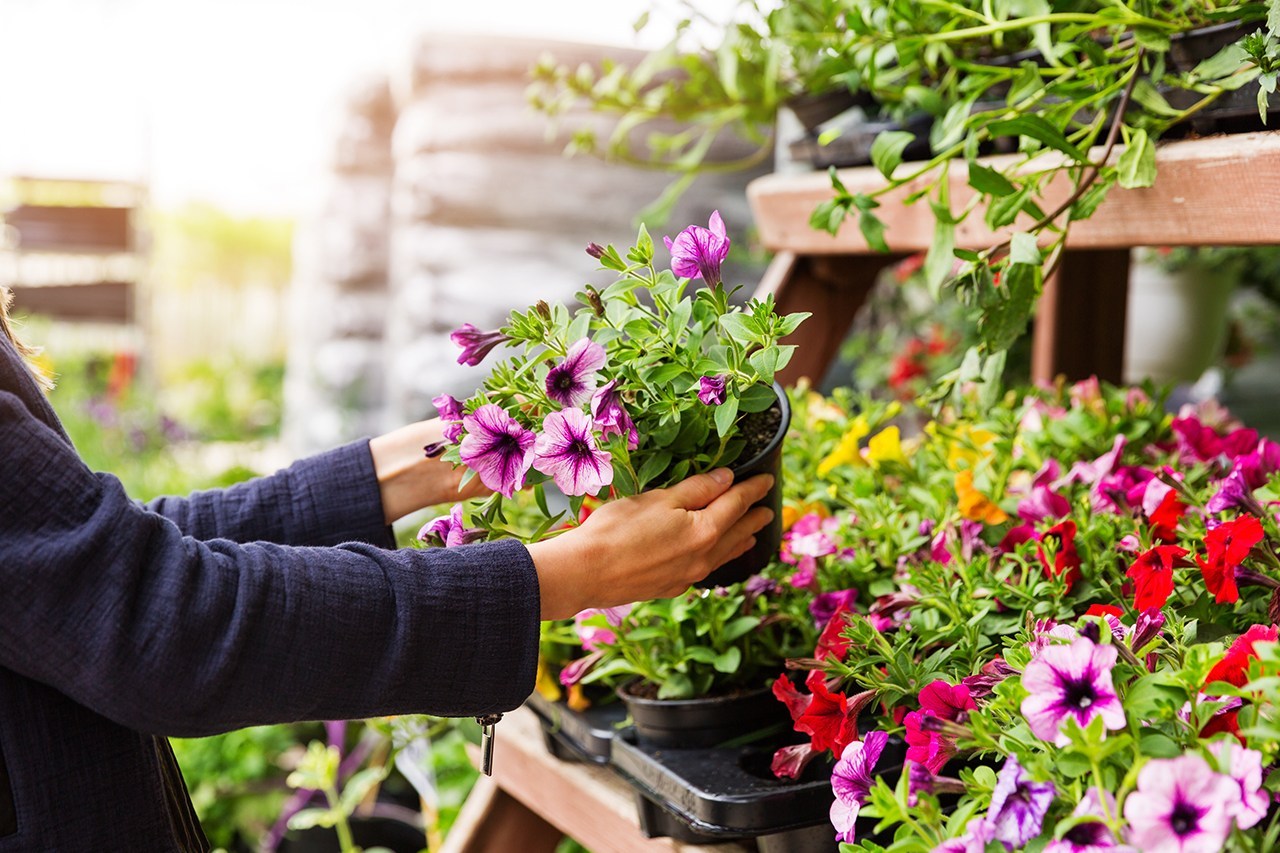 From a simple hanging basket on the porch to container gardens on the patio or a complete landscaping refresh, quarantining can't hold us back from picking up and planting pretty flowers (and vegetables, if a victory garden is on your to-do list). Visiting neighborhood garden centers and nurseries is a great way to boost our local businesses plus an opportunity for a more relaxed (and less packed) safer shopping experience.
In Seattle, Magnolia Garden Center is open for curbside pickup, plus you can book an appointment for an uncrowded, personalized, and socially spacious shopping experience. The City People's Garden Store in Madison Valley is accepting email orders and offering appointments for in-person shopping. Swanson's Nursery in Blue Ridge is offering curbside pickup for online orders and reservations for in-person shopping.
On the Eastside, Wells Medina is open to the public four days a week and Bellevue Nursery is currently open daily from 10-4. Molbak's in Woodinville is offering curbside pickup, plus reservations to shop in person.
---
This post originally appeared on GettheWReport.com